Guangdong sweeps Shenzhen 141-118 to lead 1-0 in CBA semis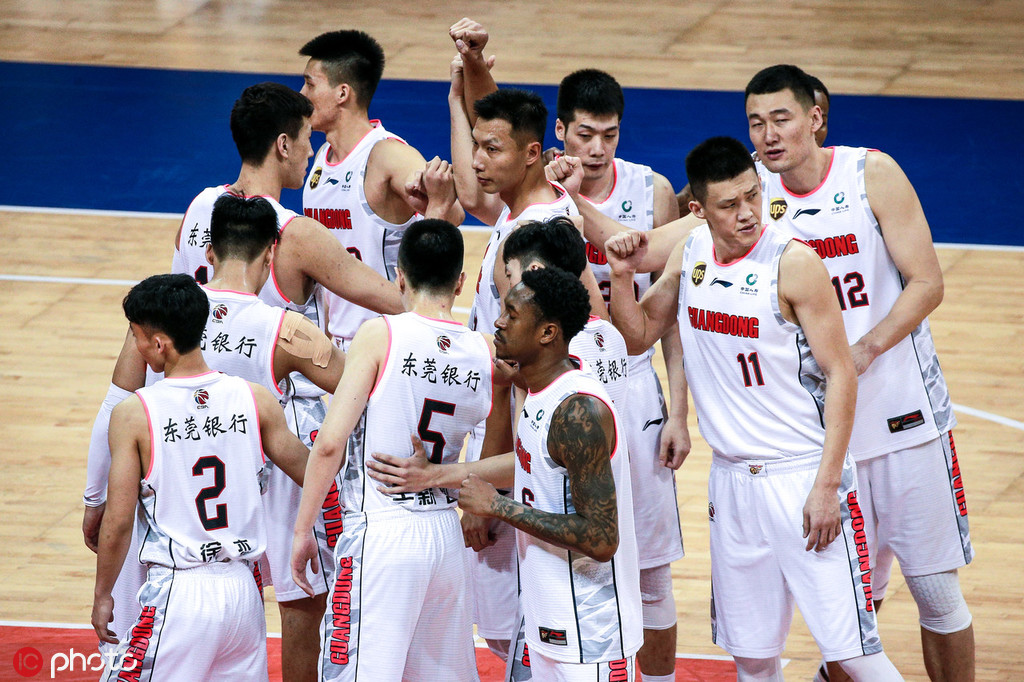 DONGGUAN, China - Guangdong eased past Shenzhen 141-118 by making 15 3-pointers here on Monday to take the lead in the 7-game semifinals series 1-0.
Yi Jianlian scored 15 points, while Sonny Weems and Marshon Brooks had 28 points apiece for Guangdong. Kenny Boynton and He Xining scored 30 points each for Shenzhen.
A 13-0 spurt ignited the home crowd and allowed Guangdong to lead the game all the way comfortably. The home side nearly clinched the victory as early as half-time by leading 77-51. Shenzhen cut the deficit with a 15-4 run. But Hu Mingxuan, who made all his four 3-pointer attempts, stood out to increase lead. Guangdong led 111-80 by the end of third quarter and turn the game a blowout early.
"We were lucky to get a very high percentage in the opening of the game, but we lost some concentration in defense in the second quarter, I am happy with the third quarter," Guangdong's coach Du Feng said after the match.
"We have to get prepared for difficulties we may encounter, because this semifinal is a 7-game series," he added.
Before the semifinals, Guangdong swept Jiangsu 3-0 in the quarterfinals while Shenzhen came back from 2-0 down to win 3-2 over Beijing. Shenzhen's Coach Wang Jianjun said his team has been fighting against physical limits.
"We have already pushed ourselves to the limit of stamina in the quarterfinals, and key players like Gu Quan and Li Muhao are suffering from injuries," Wang said.
"I feel proud for my players, they never gave up and kept fighting on the court," he added.