Homestays raise incomes and living standards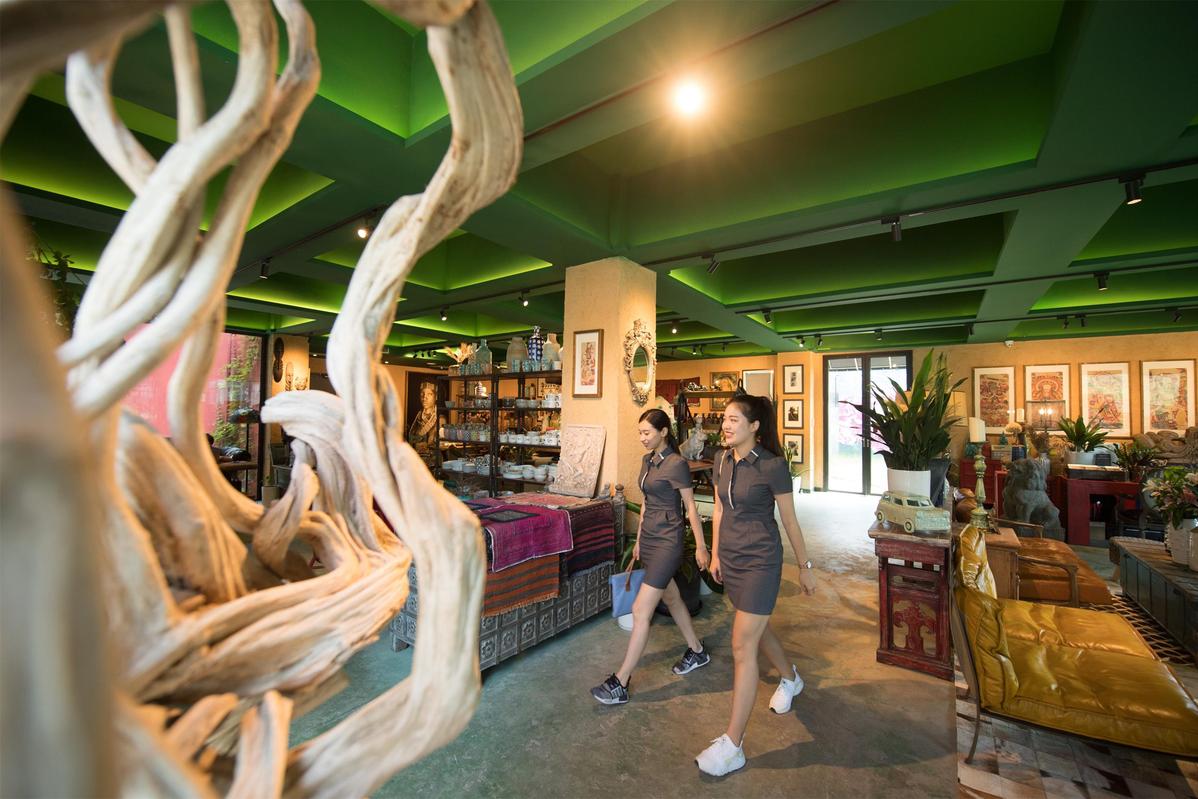 "One ideal is down-to-earth, which is closer to genuine rural life and involves more rural elements in homestay construction, while the other is to shape homestays into more modern, luxurious places. It just depends on the individual investor's taste and their target group," he said.
"I'm not that into traditional rural life. The homestay I built introduces urban life to the countryside because amenities are the key to attracting guests."
Origins
Wu Jun, a researcher with the Tourism Research Center at the Chinese Academy of Social Sciences, said the origins of traditional rural bed and breakfast facilities lie in the early 1980s, when residents of Nongke, a village in Chengdu, capital of Sichuan province, adapted their farms to offer meals and beds for visitors.
However, according to Lin from Kchange, there is an important distinction between the original B&Bs and modern rural homestays.
"Traditionally, country dwellers attracted urban tourists by offering cheap lodgings and genuine rural activities, such as picking fruit. The owners regard their B&Bs as a side business because they have farmland to care for," he said.
He added that modern rural homestays also differ from traditional rural accommodations in terms of management and emphasis, because their operation has been transferred from farmers to urban investors.
"The modern homestay may share the same rural landscape as traditional farm B&Bs, but it functions as a place of leisure and a social platform. It emphasizes higher-quality services and aesthetics," he said.
However, irrespective of whether accommodations are traditional B&Bs or modern rural homestays, legitimacy remains a problem for their development, according to Lin.
"The homestay has not been clearly defined by law, and that has brought challenges related to management and supervision," he said.
Also, conservative mindsets and seemingly irreconcilable conflicts involving land tenancy have daunted investors.
Yao experienced resistance from villagers during the construction of his homestay in Shanggaowu.
"The villagers clashed with our team over land tenancy," he said. "From their perspective, the land is owned collectively, so they wanted compensation because we were using their land for homestay construction.
"Persuasion did not work and the situation quickly got out of control. It took time to dispel misgivings. Now, many villagers work for us as tour guides, waiters and cooks, and we also help them sell produce to visitors. Nevertheless, problems regarding legitimacy still beset me and other homestay owners."
Lin said, "Thankfully, the (central and local) governments are exploring effective ways to manage homestays and clarify the legal position."
Concerns
In addition to these issues, there are concerns about safety and pollution.
According to a November report by the China Tourism Academy, the development of rural homestays has been hampered by concerns such as fire prevention, and some homestays have been built on riverbanks or mountain slopes, so they are potentially at risk to natural hazards.
Pollution is another headache, such as the excessive disposal of wastewater and formaldehyde, which has been found in paints and some types of furniture.
In October 2017, the China National Tourism Administration issued four standards for homestay managers under which facilities were classified into two categories-gold and silver.