Chinese female footballer Wang Shuang says she is 'not at her best'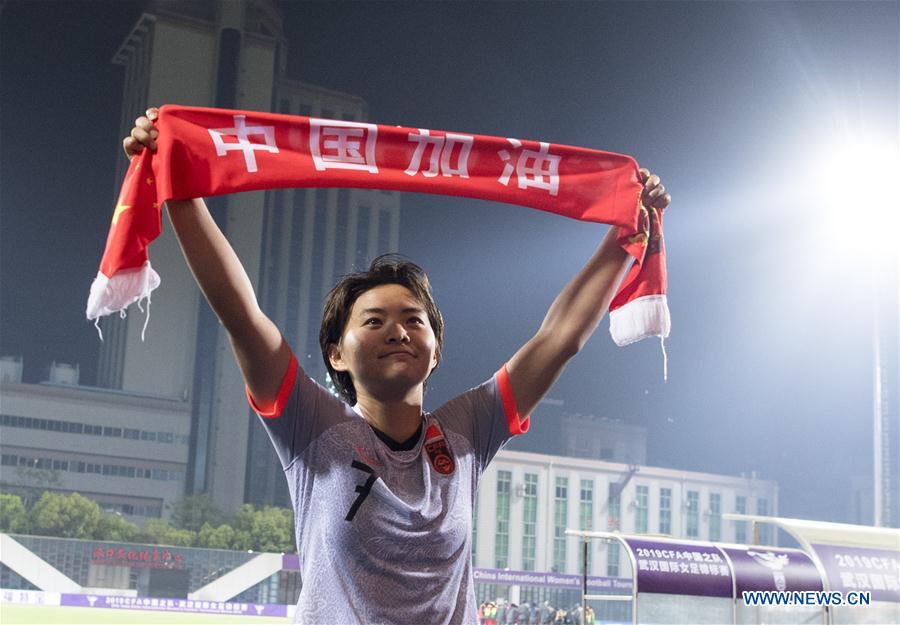 BEIJING - Chinese female football star Wang Shuang is concerned that she's not in the best state after she failed to find the back of the net in the Four-Nation women's soccer invitational tournament that concluded in Wuhan on Sunday.
During the post-match interview, Wang Shuang expressed her concerns. "I'm not in top form and obviously feel heavy when I move. It worries me a lot since I have to go back to the club (Paris Saint-Germain) the day after tomorrow and I don't have much time to practice with our national team," said the 24-year-old.
According to head coach of the Chinese women's soccer team Jia Xiuquan, the national team will start preparing for 2019 France FIFA Women's World Cup after this tournament, and will arrange no more open warm-up matches.
Wang Shuang indicated that she will return to China as soon as possible after playing for PSG this season. "In PSG, we don't have much training, so matches are opportunities to improve stamina and agility. I'll talk to the club and come back as soon as I can to keep up with the national team," she said.
Despite failing to score in the two matches China played in the four-nation tournament, Wang Shuang constantly gave her teammates slick passes to energize the team's offense. Her teammate Wang Shanshan said she appreciated their perfect teamwork.
"We have played together for many years and communicated a lot, so there has always been great teamwork between us. The chemistry is still there, which doesn't change with the fact that she moved to PSG," said Wang Shanshan.
China beat Cameroon 1-0 in the final of the four-nation tournament on Sunday. Earlier, China eliminated Russia 4-1.