Chinese shipping giant COSCO to call at Liverpool
Share - WeChat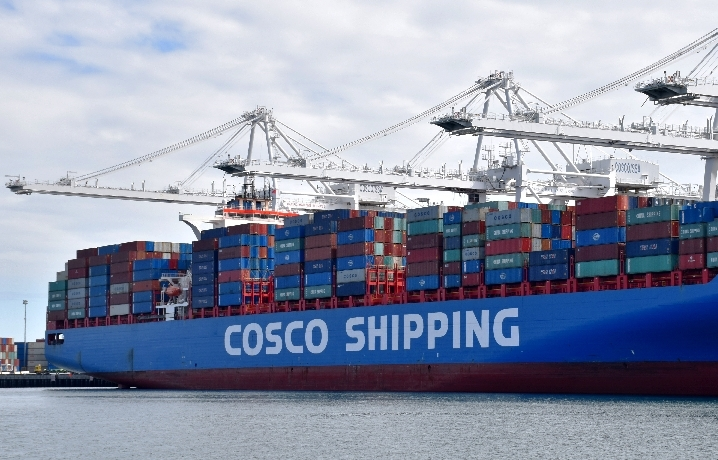 LONDON -- China's COSCO Shipping has confirmed on Wednesday it will call at the port of Liverpool after a successful trial last October to offer its clients more efficient services between Britain and Canada.
COSCO Shipping is to ship via the port of Liverpool, taking slots on an existing Canadian service via Montreal with Hong Kong-based shipping and logistics company OOCL.
Alan Newell, Marketing and Sales General Manager of COSCO Shipping Lines (UK) Limited, said:"Our trial at the Port of Liverpool last year was very successful. On the strength of that we are looking to market slots to our customers with a view to growing traffic on the route."
"It's clear that Liverpool has a lot of potential as a gateway for many cargo owners in the north of the UK and we are confident that we are capitalizing on this growing demand at the right time," Newell said.
Mark Whitworth, CEO of Peel Ports, operator of Liverpool port, said: "Hundreds of cargo owners have already given their backing to the port as their natural trade gateway, and now more shipping lines are coming on board too."
"In these uncertain times, one thing that is sure is Liverpool's prime location for serving the heart of the UK marketplace. We're confident that this is just the start with COSCO Shipping, especially with the recent success of our new MSC service," Whitworth said.