EF sees growth spots in education industry
Share - WeChat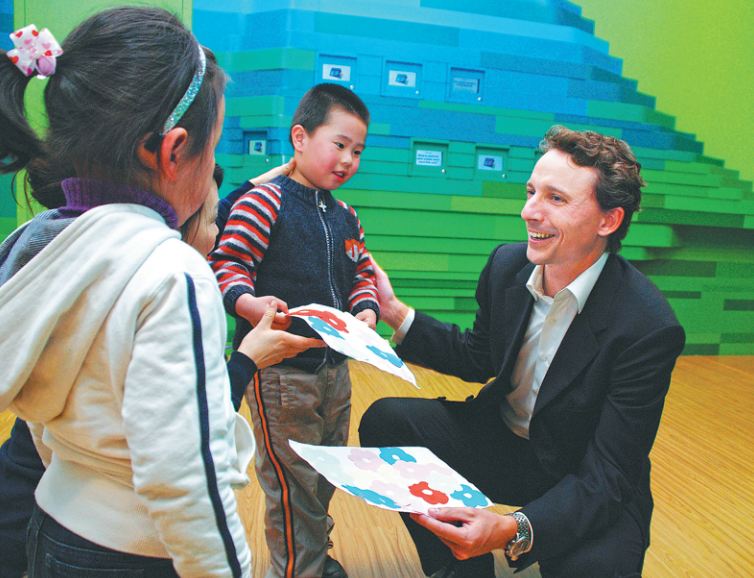 Further opening up of the education sector will enable China to adopt a variety of educational techniques that can be used to cultivate globally competitive talent, a leading education company official said.
Jacob Toren, chief executive officer of EF China, a multinational education company from Sweden with its Chinese headquarters in Shanghai, said the new Foreign Investment Law will be a major milestone in the nation's continued opening up. "We believe that it will help the industry to bring in more investment and additional benefits to students."
"Education is a top priority in China and families invest heavily both in resources and time to provide their children with the best education possible."
According to data provided by the National Bureau of Statistics, China's education market surpassed 8.6 trillion yuan ($1.28 trillion) in 2017, and is estimated to reach 10 trillion yuan by 2019.
China's preschool education market reached 214.3 billion yuan in 2017, growing 9.11 percent year-on-year, said a report from qianzhan.com, an industry information provider. The market is expected to surpass 540 billion yuan by 2020, boosted by the second-child policy and the new-generation parents' emphasis on education. At the same time, the K12 (kindergarten through 12th grade) education market has also been flourishing in the nation. During the first six months of 2018, investments in China's K12 education market totaled 3.2 billion yuan. It is estimated that the online K12 education market will reach 88.4 billion yuan by 2020.
Though the education market has been growing, it is the English education market that has seen rapid growth. According to the Social Survey Institute of China, in 2017, China's English training market totaled 489.7 billion yuan, growing 296 percent year-on-year. The market is estimated to reach 947.2 billion yuan by 2019.
Several English education companies have already made significant inroads like EF and Xindongfang Education and Technology Group, with a focus on face-to-face training. Online English education platforms such as 51Talk and DaDa English are also growing steadily.
To better grasp the market opportunities, companies like EF are combining offline teaching with online platforms to achieve the best teaching results.
Last month, EF launched "Double Wing", a product that offers all-English small-class physical training and online one-on-one teaching to English learners. All teaching themes and courseware are presented in offline platforms and will be synchronized online, so that the children's English learning efficiency can be improved greatly.
"With the focus on integrating both online and offline capabilities, Chinese students will have the opportunity to learn from an innovative and technologically sophisticated system that makes full use of a variety of teaching formats," said Yang Nianlu, vice-chairman of the Chinese Education Society.
EF is also partnering with leading technology and content providers like Tencent Holdings Ltd. Together with Tencent, EF has developed a "Smart Classroom" platform that leverages various cutting-edge technologies to improve students' learning effectiveness through offline classes.
"Using artificial intelligence and big data, we integrate image recognition, emotion recognition and voice recognition into the teaching process. Scientific innovations help the research and development team and teachers optimize the classes and thus help children grow up smartly," said Fu Manqing, vice-president of Tencent Cloud Computing Co.