Industrial internet entering new era, Pony Ma says
Share - WeChat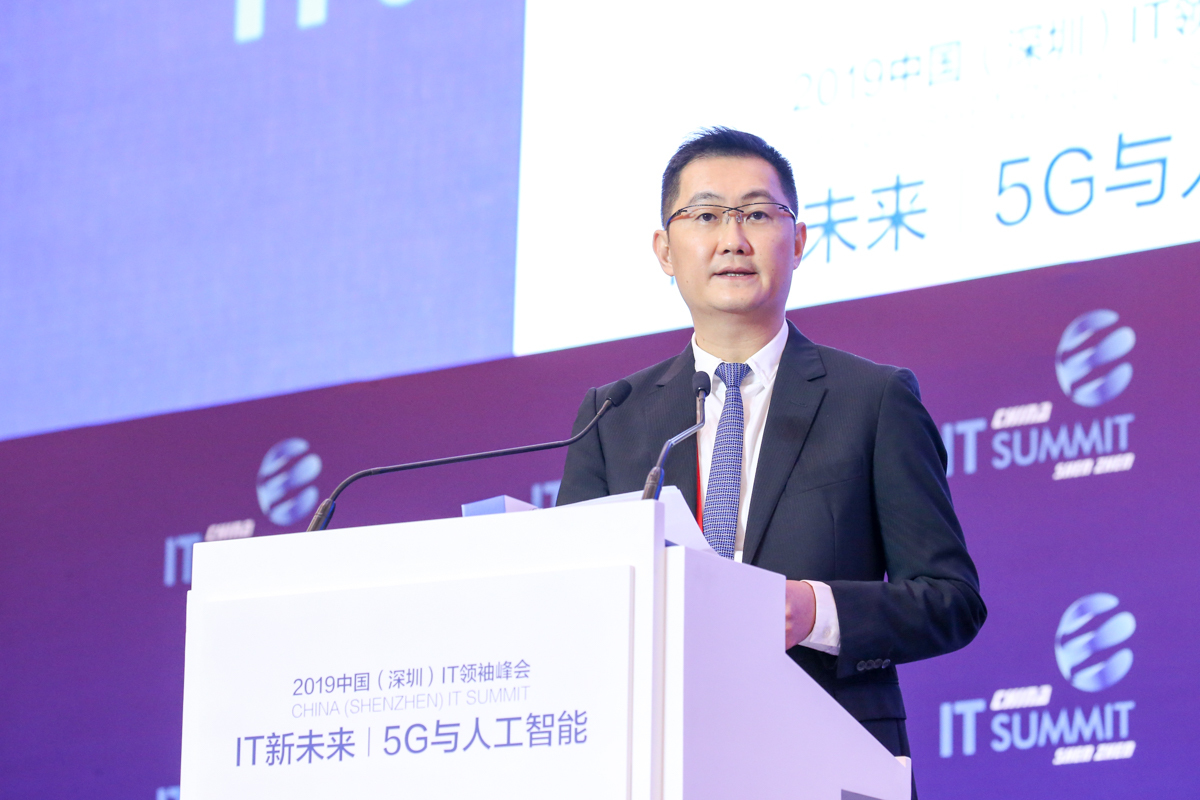 Driven by fifth-generation networks and artificial intelligence, the development of industrial internet has entered fast lane, said Pony Ma, chairman and CEO of Tencent.
Industrial internet is a key area to develop for Tencent, as it announced last September a new strategy of tapping consumption internet and embracing industrial internet.
He said at the China IT Summit in Shenzhen on Sunday that traditional manufacture industry is the main battlefield of industrial internet, but it also includes service, agriculture and other sectors.
He said the threshold of these industries' upgrading of intelligentization and digitization is becoming lower, thanks to the 5G and AI technology.
"The two technologies are complementary to each other. The development of 5G can facilitate the application of more AI production, while the latter helps the new network become more flexible and efficient," Ma noted.
The internet giant recently has been vigorously promoting its industrial internet productions. It launched an AI-empowered transportation system to coordinate traffic cameras and vehicles' sensors to provide high accuracy positioning services with low latency which could be hardly achieved by current 4G networks.
As to traditional industry, Ma cited the example of Tencent's cooperation with Shenzhen China Star Optoelectronics Technology Co Ltd, a display panel maker. They developed an AI system to assist quality examination, which can shorten testing time to a hundredth of traditional method's and increase accuracy rate to above 90 percent.
In addition, it also has set up laboratories in the field of smart cars, financial risk control, retail, AI, robotics, quantum, etc.