ICBC pushes ahead on wealth management
Share - WeChat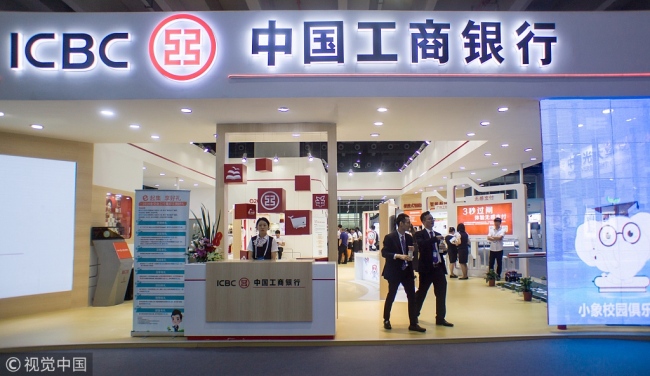 Industrial and Commercial Bank of China Ltd is steadily pushing ahead with preparations for the establishment of its own wealth management subsidiary, said Tan Jiong, senior executive vice-president of the bank.
"While making preparations for setting up the subsidiary, we will retain the asset management department at the head office, in the hope they will have a synergistic effect. The asset management department will mainly take charge of coordination of the bank's mega asset management business," Tan said at a news conference releasing ICBC's annual results for 2018 on Thursday.
"We will sort out relations between the subsidiary and the group in several aspects including sales, product layout, project recommendation, risk management, performance evaluation and overseas development, so that we can give full play to the synergy of the group," he added.
Zhang Gengsheng, executive director and executive vice-president of China Construction Bank Corp, also said CCB is progressing smoothly with preparations for the establishment of a wealth management subsidiary, which will hopefully open for business in the first half of this year.
As China has tightened regulations on the asset management sector to rein in risk lending, commercial banks are striving to make a transition in this business area, which is considered as an industry with high growth potential.
Overall the asset management business of ICBC, China's largest commercial lender by assets, has undergone steady development. As a front-runner in the industry, the balance of its non-principal guaranteed wealth management products reached 2.58 trillion yuan as of the end of last year, and the balance of its WMPs that meet new regulatory requirements exceeded 360 billion yuan.
ICBC will promote a transition in this business segment by building new systems of sales, products, investment research, risk management and organizational structures.
The bank will also step up risk management by closely monitoring underlying assets and further strengthening the supervision of outsourcing business and the evaluation of post-investment management, Tan said.
Last year, ICBC realized a net profit of 298.7 billion yuan, up 3.9 percent year-on-year. Its non-performing loan ratio dropped by 0.03 percentage points to 1.52 percent during the same period.