Peking Opera play New Dragon Inn to debut in Shanghai
Share - WeChat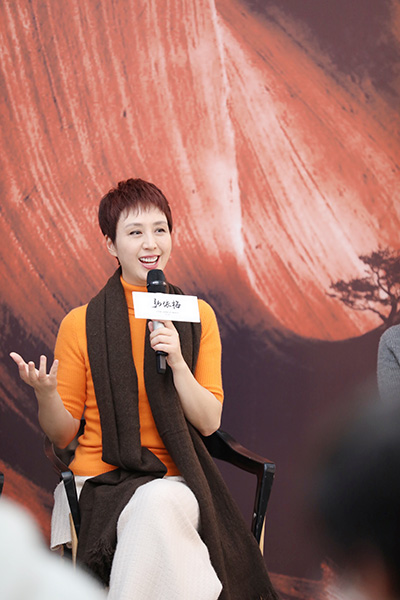 "Jin is different from any other women in the Peking Opera repertoire. Like a wild rose in the desert, she is fierce and fervent," Shi says.
"As an innkeeper, she is used to dealing with all kinds of people, taking advantage of them by any means. She is sharp and intuitive, unrestrained and independent, and often unpredictable."
Hu Xuehua, a veteran director of film and theater shows, says Peking Opera in China is akin to musical in the West, and he believes the opera's story and pursuit of aesthetics will resonate with audiences everywhere.
In contrast to the simple settings and choreography found in traditional Peking Opera, New Dragon Inn will feature innovative martial arts moves and stage and costume designs.
Lyu Xiang, deputy director of the company, says the martial arts team will perform new moves using specially designed props in the play.
"Audiences are no longer satisfied with just an excellent vocal performance," Shi says.
"Singing, performing, action and dialogue - this play will be the complete package."