Gotcha at the opera
Share - WeChat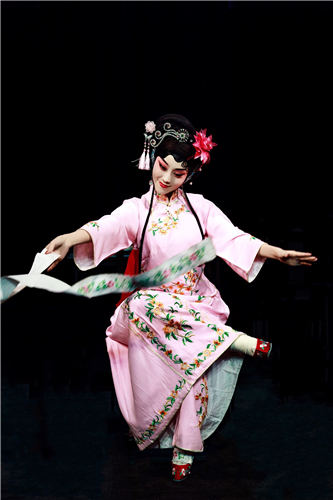 A Beijing theater company is proving that attracting the young to an old form - those more prone to watch reality TV or read comics - is not a lost cause.
Traditionalists often lament that ancient Chinese art forms are under threat in the face of contemporary entertainment, but there has been a surge in popularity of the ancient art among young Chinese audiences in small theaters.
Peking Opera, or jingju, has a history of more than 200 years, and in 2010 UNESCO declared it an Intangible Cultural Heritage of Humanity.
It brings together art forms including singing, dancing, martial arts and acrobatics, and its resurgence in small theaters is notable in that Peking Opera is usually performed in large theaters and includes grand scenes such as battlefields and royal courts. It is mostly enjoyed by elder audiences.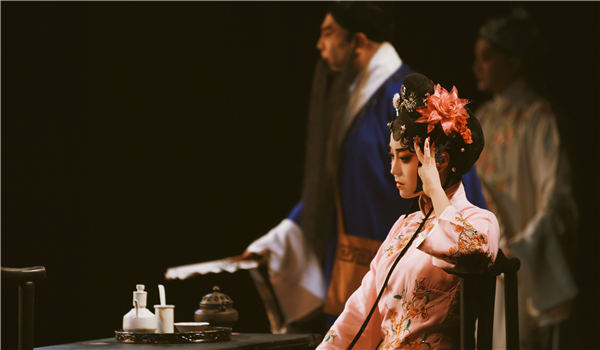 Star Theater is one of the small theaters in Beijing in which many of the smaller Peking Opera shows are being staged.
With three theaters, each with a capacity of about 200 seats, Star Theater will stage five Peking Opera productions from March 22 to 31.
The five works, presented by the Jingju Theatre Company of Beijing, will be staged as part of the 40th anniversary of the company, which was jointly founded by Peking Opera masters including Mei Lanfang (1894-1961) and Ma Lianliang (1901-66).
One of the shows, Yan Xijiao, is a 70-minute production that premiered in 2013 and was the directorial debut work of the Peking Opera scriptwriter and director Li Zhuoqun.
The story is an adaptation of the 14th-century Chinese classic novel Water Margin by Shi Nai'an and is about the leading female character, Yan Xijiao, the concubine of district official Song Jiang, and Yan's secret lover, Song's apprentice Zhang Wenyuan.