Xu Can awarded his golden belt for WBA featherweight title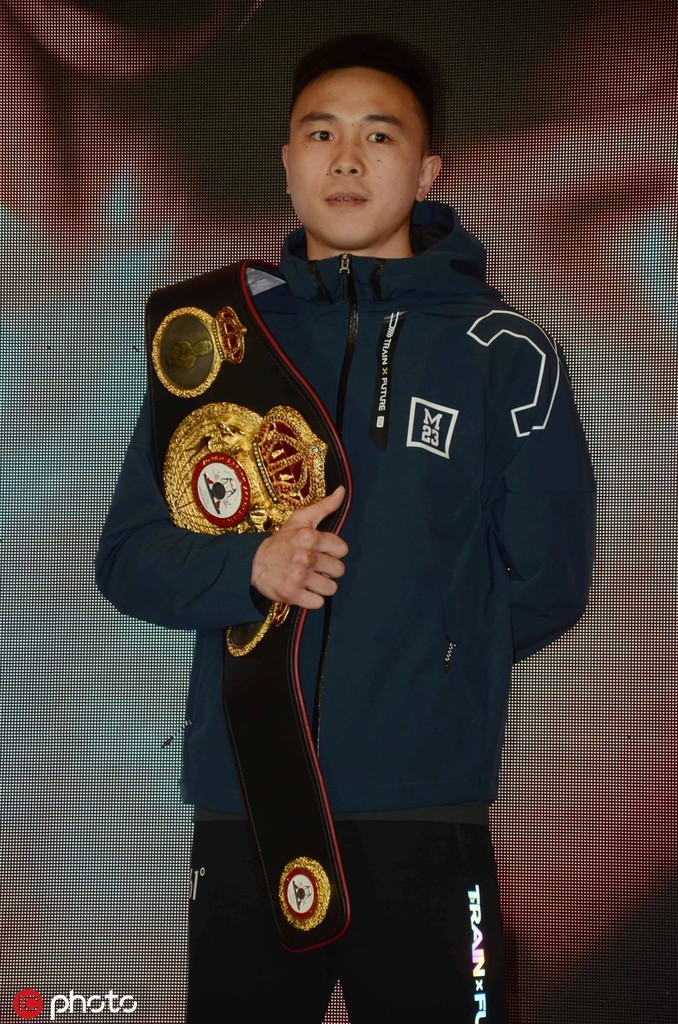 SHANGHAI - China's first World Boxing Association (WBA) champion Xu Can received his exclusive golden belt from WBA president Gilberto Mendoza and legendary boxer Oscar De La Hoya here on Thursday, two months after he defeated Jesus Rojas in Houston to take the WBA featherweight title.
The golden belt, specially tailored for Xu, has his bust embossed on the right and the words "PRESENTED BY PRESIDENT GILBERTO JESUS MENDOZA" on the left.
Xu turned professional in 2013 and compiled a record of 15-2 before becoming China's first WBA champion, defeating Rojas by unanimous decision after an action-packed 12 rounds on January 26.
Mendoza said that he expected Xu to keep his new belt in China. "This is the first WBA golden belt won by a Chinese boxer, so we hope that makes it extra special and that it stays in China forever."
De La Hoya said this was his first visit to China, and that he was delighted to see Xu was so popular. "I came to China for Xu Can, he is a good example for the country's youth. I hope his story can encourage the next generation to boost the development of boxing in China," he said.
Xu, the youngest active five-star featherweight boxer, thought the belt was not only a reputation, but also a responsibility which encouraged him to train hard for the upcoming challenges.
"I will not be satisfied with my current achievements. I hope I can improve even more to defend my title," he said.