China and EU should team up in BRI to propel connectivity
Share - WeChat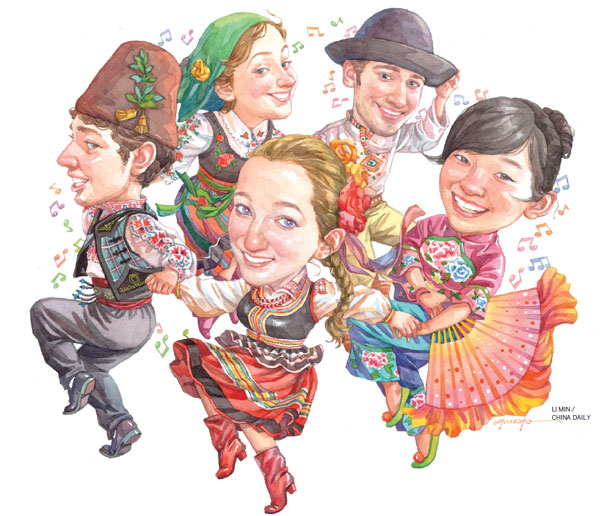 When the Italian government endorsed the Belt and Road Initiative last week, senior officials had hoped that Palermo, capital of Sicily, could one day become a major port for the rapidly expanding trade between China and Africa. That was at least my feeling during the interviews with Italian Prime Minister Giuseppe Conte and Undersecretary of Economic Development Michele Geraci.
News reports show that Palermo-based Istmo Srl has been working on a more than $5 billion investment plan that would expand the port's handling capacity from the current 10,000 twenty-foot equivalent units (TEUs) to 16 million TEUs, larger than the present cargo traffic in Rotterdam, the Netherlands. Chinese investment is much welcomed.
Not an expert on port development, I was actually a bit surprised at how small the Palermo port is during my visit there last week. Nevertheless, it did not prevent me from thinking that such an ambitious goal could be achieved.
The reason is quite simple: When I attended the ceremony for the first phase of the Yangshan Deep-water Port project in Shanghai 14 years ago, I had no idea that it would help make Shanghai the world's largest port today. Few people 20 years ago might have imagined that seven of the world's top 10 ports in terms of cargo handling capacity would now be in China, with the other three in Singapore, the Netherlands and the Republic of Korea.
As Geraci told me, Italy wants to lead and be in the driver's seat, and the current Italian government is pragmatic and has not bowed to the pressure from some US and European politicians who like to see China through the geopolitical lens.
Geraci was right that more European countries will follow Italy's example and endorse the Belt and Road Initiative, just like when many European countries brushed off the United States' "warning" and joined the Asian Infrastructure Investment Bank in 2015.
Almost as a proof, German Chancellor Angela Merkel on Tuesday described the BRI as an important project that Europeans still wanted to participate in. French Foreign Minister Jean-Yves Le Drian, during the opening of the China-France Forum on Global Governance on Monday, talked about project cooperation under the BRI and the European Union's strategy of connecting Europe and Asia.
China and the EU do not see eye-to-eye on everything. No two economies do. But that should not prevent them from seeking and expanding cooperation wherever and whenever possible. From climate change and global governance to nuclear nonproliferation and economic development, China and Europe should join hands in playing a larger role in a world overshadowed by protectionism and unilateralism championed by the US.
Foreign Minister Wang Yi was spot on when he said in Brussels on March 18 that "between China and Europe, competition is inevitable, but cooperation remains the mainstream and win-win outcomes are the goals".
On Tuesday, European Commission President Jean-Claude Juncker dismissed the concern over the EU's recent use of the word "rival" for China, saying that it was meant to be a "compliment".
During its four decades of reform and opening-up, China has learned a great deal from the Western world, including many European countries. That will and should be a continued process as China, despite being the world's second-largest economy, still lags behind in terms of per capita GDP, human development index and many other criteria.
By launching the BRI, China, the largest developing country, aspires to play a larger and more responsible role in the world. European countries could and should contribute their wisdom in helping connect Asia, Europe and Africa through the BRI, a boon to the regions and the world.
The author is chief of China Daily EU Bureau based in Brussels.
Most Viewed in 24 Hours
China Views