CNOOC expands natural gas footprints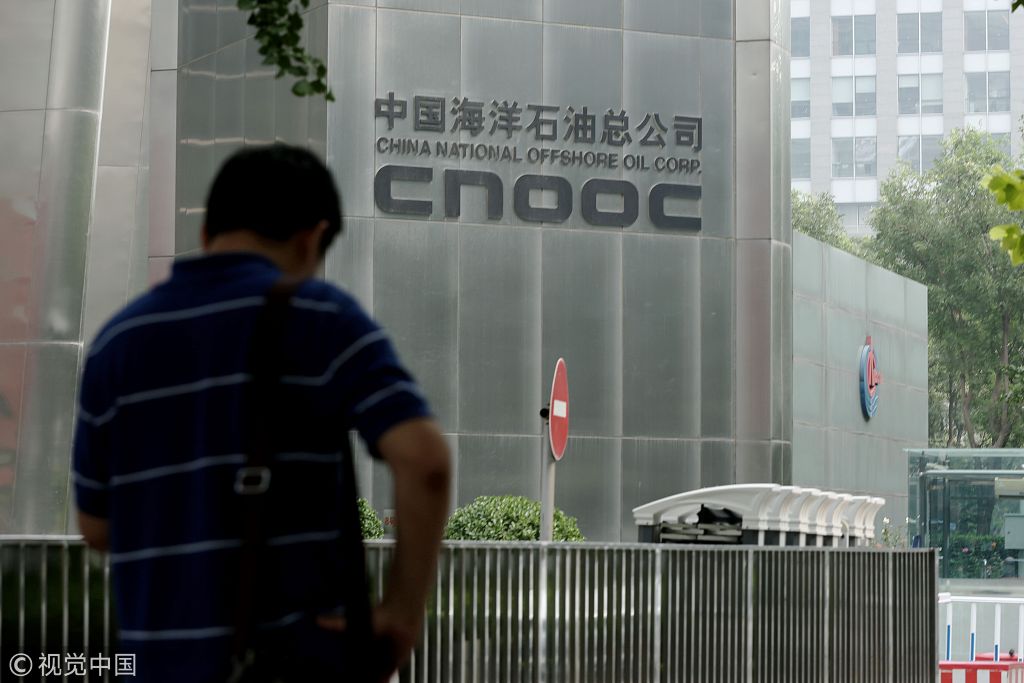 China National Offshore Oil Corp, the nation's largest producer of offshore oil and gas, produced 27.73 billion cubic meters of natural gas and imported 26.42 million tons of liquefied natural gas in 2018, making it the country's second-largest natural gas supplier and biggest LNG importer in the country.
The company also produced 74.06 million tons of crude last year, it said during a press conference on the its sustainability development held in Beijing on Thursday.
The company expanded its oil and gas reserves and production at a steady pace in 2018, while strengthening its cost control. Net profit of the company reached 52.7 billion yuan in 2018, up 113.5 percent, compared with the same period of the previous year.
Total net oil and gas production of the company achieved 475 million barrels of oil equivalent. It has also made 17 commercial discoveries and successfully appraised 17 oil and gas structures.
Eyeing to further explore resource potential and optimizing the energy mix to safeguard China's energy security, the company said it would develop a deepwater oilfield complex in the next few years and aims to double its exploration workload and proven reserves by 2025.
It will also focus on the Guangdong-Hong Kong-Macao Greater Bay Area for future oil and gas exploration, stepping up the development and construction of China's first deepwater exploration well in the region which has natural gas reserves in excess of 100 billion cubic meters.
The company supplied more than 18.2 billion cubic meters of natural gas to the Guangdong-Hong Kong-Macao Greater Bay Area last year, more than 70 percent of the region's total gas consumption.