China's Wang Qiang stopped by Halep at Miami Open quarters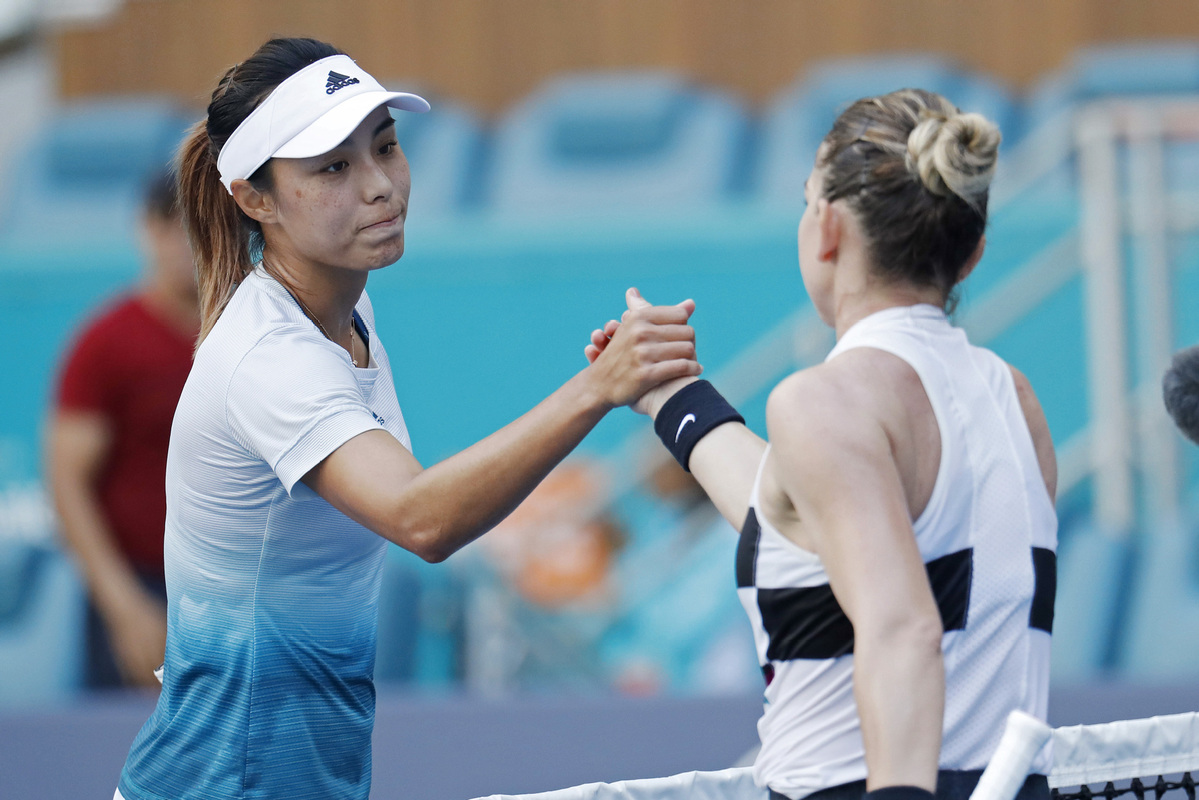 WASHINGTON -- China's current No 1 female tennis player Wang Qiang lost to No 2 seed Simona Halep of Romania 6-4, 7-5 in the quarterfinals of the Miami Open on Wednesday.
World number two Halep had to recover a 1-5 deficit and save three set points in the second set before securing the victory in one hour and 37 minutes.
The result puts Halep just one win away from moving back up to the top spot two months after being deposed by Japanese sensation Naomi Osaka.
In the match characterized by baseline rallies and service breaking, it was Halep who proved more successful at opening up the court and retaining the consistency over longer exchanges.
The first set saw five breaks in the first six games as both players found it hard to hold serve. Halep dropped serve twice, but broke Wang three times before taking the first blood.
Wang, seeded 18th in the event, shocked her opponent with three breaks and stormed to a 5-1 lead in the second set. But Halep never gave up and Wang's errors were mounting in the face of Halep's comeback. Halep then reeled off the last six games to win the set at 7-5.