Chinese auto company BYD eyes robust sales of e-buses in Japan
Share - WeChat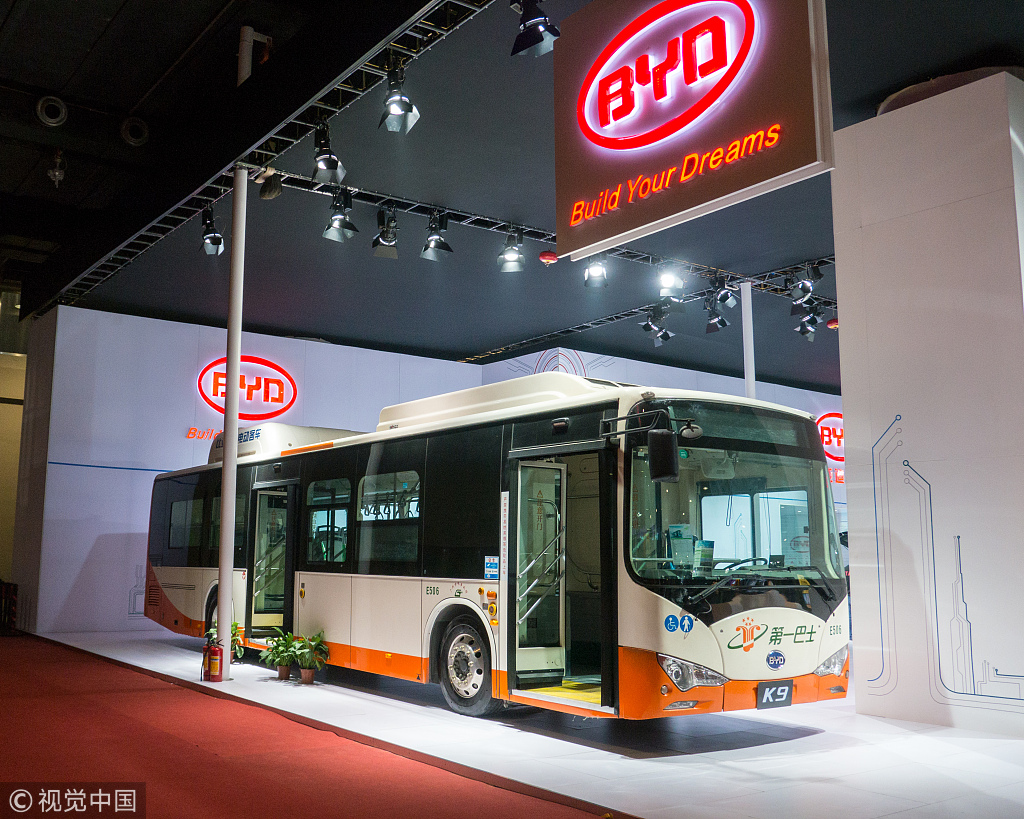 TOKYO -- Chinese auto maker BYD Co Ltd is set to boost sales of its electric buses in Japan, which are already popular in the southernmost prefecture of Okinawa and in Kyoto city, the company said Wednesday.
The Shenzhen-headquartered company, which has a global reach boasting sales of over 50,000 electric buses in more than 50 countries and regions, as well as 17,000 units sold domestically, said it began receiving orders this week in Japan for its J6 model of electric bus.
Shinsaku Hanada, executive vice president of BYD Japan Co, told a press briefing here that the company is aiming to sell 1,000 units of its 7-meter-long electric bus by 2024.
Per unit, the e-buses currently have a pretax price tag of 19.5 million yen ($177,000) but this could be vastly reduced, by as much as one third, Hanada said, as the environmentally-friendly vehicles may be eligible for a subsidy program backed by Japan's transport ministry.
The J6 model, with a capacity to seat up to 31 people and on just a three-hour charge can run more than 200 km, bettering its Japanese competitors, has been designed specifically for the Japanese market, Hanada said.
The J6 model, an upgrade of its predecessor, the K6, has an aluminum chassis to make it lighter and able to run further per charge, said Hanada.
BYD has already found traction in Japan, with 23 of its e-buses sold.
Currently they are operational in Okinawa Prefecture in Japan's south and in Kyoto city in western Japan.
"We would like to facilitate the use of our e-buses for local communities," Hanada said, adding that in Oze National Park, in northeastern Japan, the firm's e-buses will also become operational from this summer.