Major intl transport company aims to partner with Chinese companies in Africa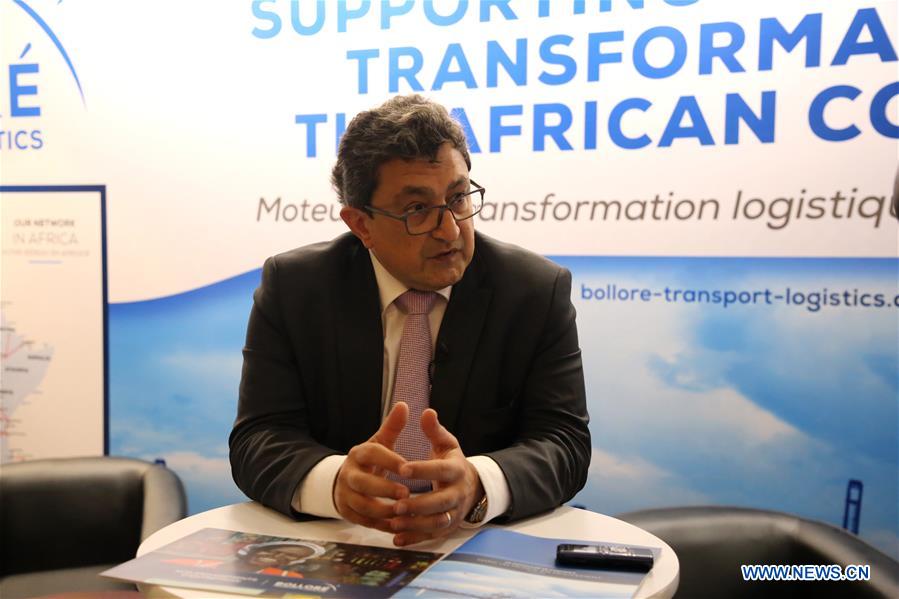 KIGALI - France-based major international and logistics operator Bollore Transport & Logistics said on Monday that it aims to partner with Chinese companies to develop Chinese business and investments in Africa.
Jerome Petit, CEO of the company's Africa region, told Xinhua on the sidelines of the two-day Africa CEO Forum in Kigali, capital city of Rwanda, that the company also wants to help Chinese companies to develop and construct new projects across Africa.
The company, operating in 106 countries including 46 African ones, has been in Africa for over 50 years.
It has been developing business partnerships between Africa and China since 2005, and has established several strategic partnership agreements with Chinese companies, said Petit.
Currently, the company has four "strategic" partnership agreements with the Chinese companies Alibaba, China Communications Construction Company, Huawei and COSCO Shipping, said the CEO.
The company's head of the Africa region also spoke highly of the China-proposed Belt and Road Initiative, saying it will have a long-term impact on and benefits for Africa. He cited Kenya with the Mombasa-Nairobi Standard Gauge Railway as an example.
The initiative will greatly benefit Africa in terms of investment and trade facilitation and access to new markets, he said.
"It has been promoting a lot of bilateral business-to-business projects. I think it will continue and we will see increased investments in terms of infrastructure," he added.
The initiative is an accelerator of business between Africa and China and will also promote Chinese investments in Africa, said the CEO.
About 1,500 participants, including Africa's top CEOs, international investors, experts and high-level policy makers, are meeting at the 7th Africa CEO Forum from Monday to discuss major topics and key challenges concerning Africa's private sector.