New coach has confidence in Team China women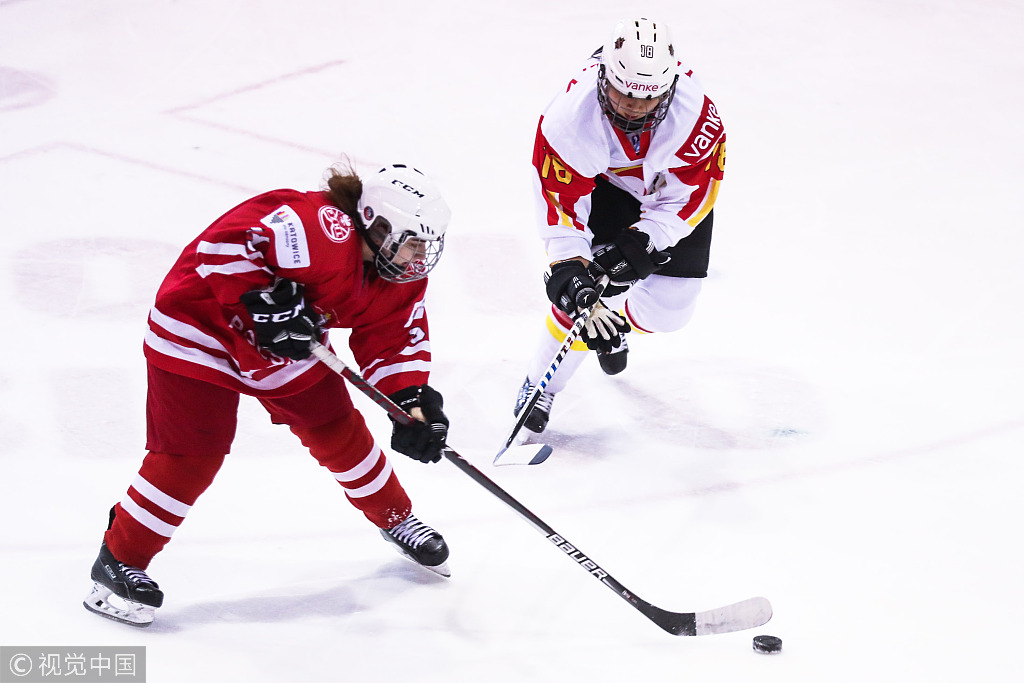 The International Ice Hockey Federation's Div 1 Group B women's world championships open on April 6 in Beijing, with China hoping to make home ice advantage count.
Jakob Kolliker of Switzerland was appointed Team China's head coach less than a month ago and faces a big challenge to rejuvenate the national team, which finished fourth at the 1998 Winter Olympics in Nagano, Japan, but is now ranked 20th in the world.
China's women have played at three Winter Olympics, but after failing to qualify for the 2018 Pyeongchang Games, the pressure is on to restore some pride as host in 2022.
"China has had very good Winter Olympic tournaments in the past," said Kolliker.
"The players have struggled a little bit for the past couple of years, but they have good potential.
"Every moment counts, and we also have a plan for the Olympics. If we work hard, China will have a good chance."
Chinese clubs have been playing in the professional Canadian Women's Hockey League in recent years, and last season the Kunlun Red Star franchise was rebranded as Shenzhen KRS Vanke Rays and finished fifth in the seven-team CWHL.
Kolliker hopes Chinese players soon won't have to venture overseas to gain top-level experience.
"I think the biggest goal now is to have a league or some competitions here in China where we can play good games. It's important for the future," he said.
China opens its third-tier world championship campaign against Latvia on April 6 and will also face South Korea, Kazakhstan, the Netherlands and Poland in the week-long tournament at Beijing's Shougang Ice Hockey Arena.
All but Poland (No 22) are ranked higher than the host.
"We just want to try our best," said Team China veteran Wang Mengying, who will be playing at her eighth world championships.
"I hope we can keep moving up and get closer to the top teams in the world."
Xinhua