Vanke seeks to expand its 'fundamental operations'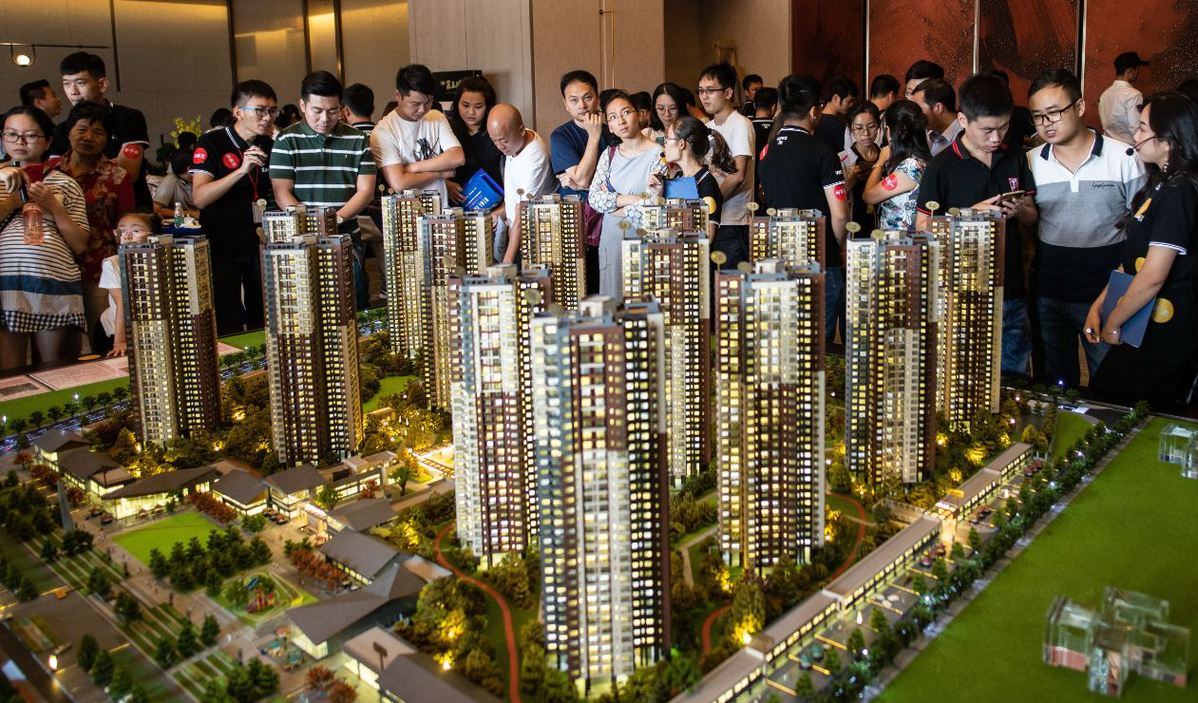 The era of the rapid growth of the entire property industry has ended in China and future development should be based on consolidating fundamentals, according to China Vanke Co, one of China's largest property developers.
Vanke Chairman Yu Liang said that the company, confronted with extreme uncertainty in 2019, will abandon any speculative attitude or reliance on bull market thinking.
The focus of its work this year is to concentrate on expanding "fundamental operations" in its property development business.
According to the National Bureau of Statistics, the growth rate of property sales area and amount in 2018 decreased 6.4 and 1.5 percent respectively, compared with a year earlier.
However, top developers still had a fruitful year in 2018. Real estate conglomerate China Evergrande Group announced on Tuesday that both its revenue and net profit rocketed by approximately 50 percent last year, while Country Garden last week reported year-on-year increases of above 65 percent in the two figures.
According to Vanke's annual report, it realized growth of more than 20 percent in both revenue and net profit last year.
Its share price picked up 0.46 percent against overall downward Shenzhen trading on Tuesday.
Vanke in 2014 started a transformation of exploring diversified services, including property management, apartment leasing, warehousing and tourism, after seeing the golden era for the development of property market has come to an end.
It has been aggressively developing these new sectors in the last two years, especially the leasing sector. Yu even said in 2017 that "our time as a developer has gone."
However, he explained at a news conference on Tuesday in Shenzhen that this year's strategy to reinforce fundamentals does not mean that Vanke will cease other services.
"We are not going to cut the trunk but trim some branches," he said. Each of these new services also has its own fundamental business and will lay a solid foundation to facilitate its overall development, he added.
Vanke's leasing project of transforming urban village buildings, a zone of residential apartments built by individuals in cities and usually of poor condition, is one of the branches to trim.
In the second half of 2018, several developers jumped into the long-term leasing market, acquiring a large number of houses from individual owners, an action blamed for largely raising rental prices.
Zhu Jiusheng, president of Vanke, admitted it started to draw back in the project last year and will focus on renting out acquired apartments for now.
Meanwhile, China Evergrande and Country Garden are also transforming by establishing new business, including robotics and new energy cars.
Yan Yuejin, director of Shanghai-based E-house China Research and Development Institution, said investment to emerging sectors is a way to avoid risk in the property market.
However, he holds a conservative attitude toward those transformations and agrees to focus on core property business.
He believes the market still has huge potential to expand, including trading volume and price, but the key is to find a new circle of cities that have the most potential and developers should still actively acquire land in these areas for long-term development.