Geely steps up efforts in BRI markets
Share - WeChat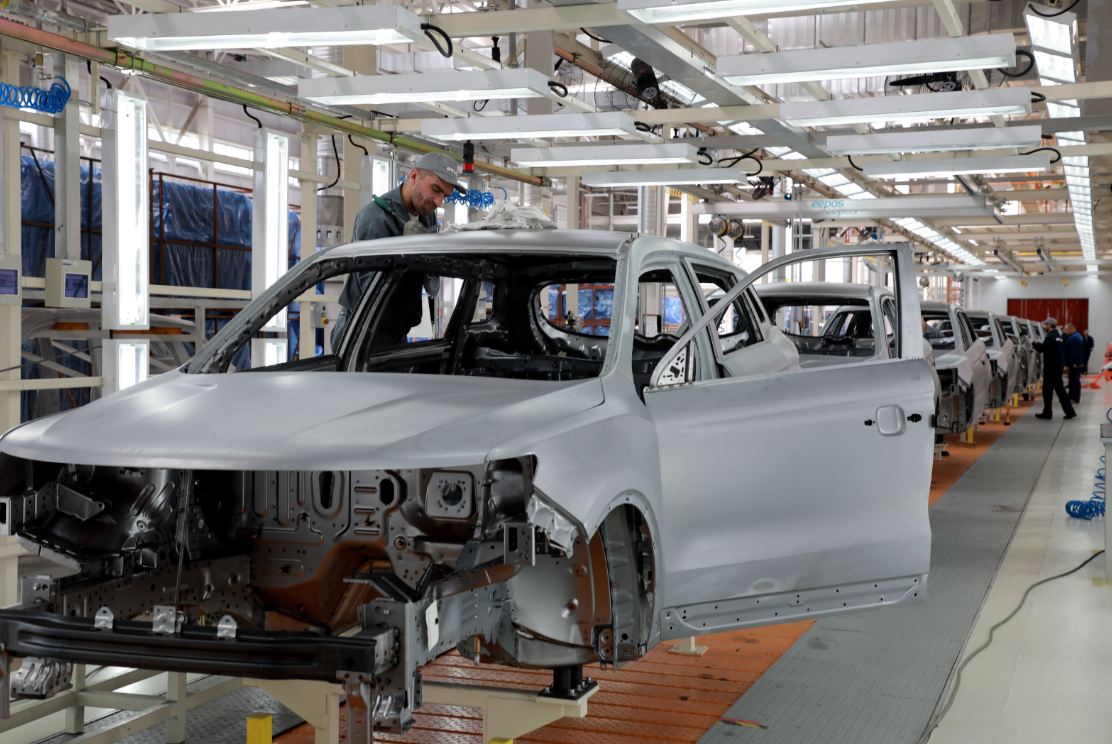 Automaker expects to achieve sustainable development and build core competitiveness
Zhejiang Geely Holding Group is stepping up efforts in overseas markets, especially those involved in the Belt and Road Initiative, for tangible results, said senior executives at the Chinese conglomerate.
"We need to cooperate with global partners on different levels and in different ways, which is the best way to build core competitiveness and achieve sustainable development," said Li Shufu, chairman of the company during the annual two sessions earlier this month.
The group has built car and engine manufacturing facilities in a number of countries ranging from China and the UK to Belarus, Sweden and Malaysia and has around 4,000 dealerships worldwide.
Victor Yang, vice-president of communications at Geely, said: "We have seized the opportunity of the Belt and Road Initiative to step up our efforts overseas. So far we have invigorated Volvo, and see synergy emerging among Geely, Volvo, London Electric Vehicle Co and Proton in terms of culture, human resources and technology."
It acquired the struggling Volvo brand from Ford in 2010. In 2013, Geely bought London Taxi Co, the UK-based manufacturer of London's municipal cabs and renamed it London Electric Vehicle Co four years later, and bought a key stake in Malaysia's Proton in 2017.
Yang said its global strategy features "respect, accommodation, tolerance and integration" for win-win results.
"We coordinate and complement each other to improve the automotive industry not only in China, but also the UK, Malaysia and others with our partners."
One of the latest examples came from Proton. Founded in 1983 as part of Malaysia's industrialization push, it was once king of the country's roads but saw sales suffer because of growing competition and a reputation for poor quality and bland models.
In less than two years since its deal with Geely, their codeveloped model, the X70 sport utility vehicle, hit the market. It was based on the Boyue vehicle, one of the best-selling SUVs in China.
The model "introduces Proton to a new market segment and is the key catalyst for the total rejuvenation of the brand," said Proton in a statement.
Geely is also helping Belarus to reach its dream of producing their own vehicles.
BelGee is the first automotive joint venture between the East European country and China. The JV, with an investment of $329 million, started construction in May 2015.
The first model rolled off the assembly line in July 2017. The car manufacturing facility has a designed annual capacity of 60,000 vehicles and has created jobs for local people, thus helping foster automotive technicians for the country.
"BelGee is the first plant in Belarus to assemble sedans. It has strategic significance. Before Geely came here, we could only produce farm and mechanical vehicles," said Gennady Svidersky, acting director-general of the plant.
The company is producing three models: the Atlas, based on Geely's Boyue SUV, the Emgrand X7, another SUV of the Chinese carmaker, and the Emgrand 7 sedan.
Yang said the plant has made Geely the first Chinese carmaker to export its brand, technology and management expertise.
Belgee plans to produce 25,000 cars this year, according to BelTA, the country's largest news agency.
"We intend to sell 7,000 cars in Belarus and export the rest. The bulk of it will go to Russia," Svidersky was quoted as saying.
"We hope to start working with other nearby countries. Negotiations have been held with Moldova, Ukraine, and Lithuania. We are also planning negotiations with Poland," he said.