China crushes Philippines 8-0 in 2020 AFC U-23 Championship qualifier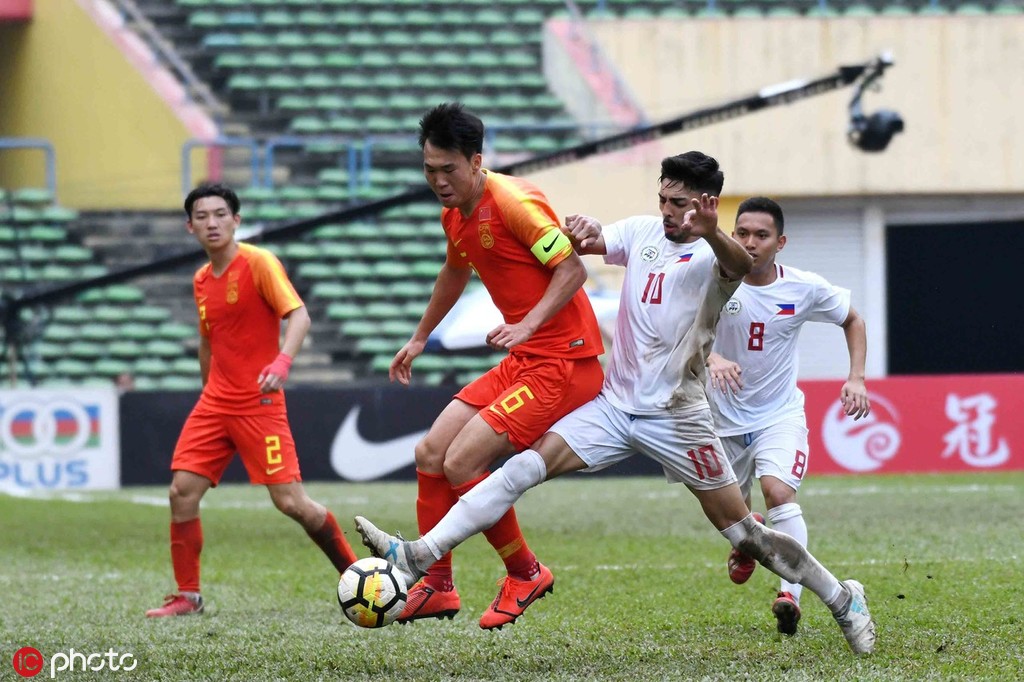 SHAH ALAM, Malaysia -- China crushed the Philippines 8-0 in its second match of the AFC U-23 Championship qualifier here on Sunday.
A shower before the game alleviate the tropical heat significantly. China opened the scoring sheet 10 minutes into the game, when forward Shan Huanhuan beat the Philippine goal keeper Michael Asong with a header.
China unleashed its attacks from both the center and the right wing. With the Philippine players staged little resistance, the score became 5-0 by halftime with Hu Jinghang having two goals under his name.
Substitute Zhang Yuming scored the sixth for China with a header just minutes into the second half.
The Philippine players were more active in the second half but did not pose much threat to the Chinese defense. Goal keeper Asong denied Shan's header in the 75th minute, but couldn't stop Shan from scoring his second and the seventh goal for China later on.
Zhang also netted his second goal in the final minute to seal the match 8-0.
"I am very happy with the result," Chinese coach Guus Hiddink said after the match. China will face the host Malaysia on Tuesday, likely a decider for the winner of the group.
"Of course we expect huge resistance in two days, because we have seen Malaysia play and they have a skillful team ... It will be another game than the previous two games," he said.