'Rules, institutions' emphasized
Share - WeChat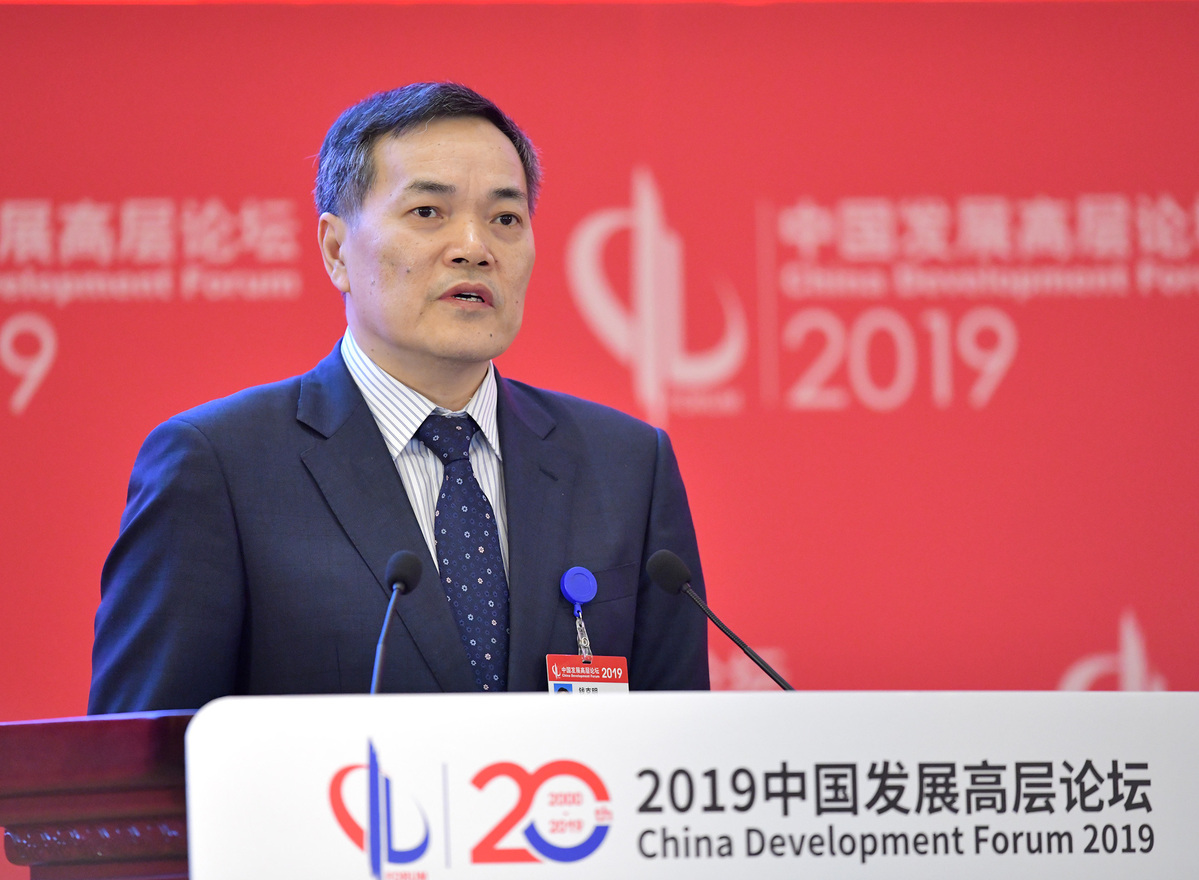 Foreign Investment Law illustrates commitment, ministry official says
China will give greater emphasis to opening-up based on rules and institutions, in a bid to pursue high-quality growth and assure an international competitive edge to its business environment, said Vice-Minister of Commerce Qian Keming.
The approval of the Foreign Investment Law is a recent example of China's commitment to promoting institutional opening-up, and experts hoped detailed regulations will come out soon.
At the ongoing China Development Forum 2019 in Beijing, Qian said the country will improve the opening-up process based on the "flow of goods and factors of production", and give greater emphasis to opening-up based on rules and related institutions.
Institutional opening-up means opening up in a more systematic way, Qian said during a panel discussion on Sunday.
"In the past, we crossed the river by feeling the stones," he said, citing Chinese leaders' description of the start of the reform and opening-up process 40 years ago. "Now, we will focus more on top-level design led by new development of models, ideas and strategies."
Qian said the country will put more emphasis on improving its rules, institutions and laws, while striving to open up its economy on all fronts.
To achieve the goal, a key undertaking is to continue building a world-class business environment and level the playing field for all market entities, he said.
China approved the Foreign Investment Law this month to better protect foreign investors' rights. Under the law, China will treat foreign and Chinese enterprises equally.
The law bars forced technology transfers and stipulates strict protection of the intellectual property of foreign-invested enterprises.
It stipulates that foreign businesses will receive standard national treatment in setting up businesses, subject to a negative list system that regulates market access.
Qian said the country will clean up any existing laws and regulations that go against the national standard, adjust local governments' regulations and expedite detailed regulations.
The Ministry of Commerce has been working with several departments to formulate supporting regulations, according to spokesman Gao Feng.
Craig Allen, president of the US-China Business Council, said he hoped for detailed regulations to ensure the smooth implementation of the law, which will take effect on Jan 1.
He said the enactment of the law is going in the "right direction", but a lot of work needs to be done to fill out the law.
"We think the general philosophy of the law is very positive, and we are anxious to work with the Chinese government on the detailed implementation regulations," Allen told China Daily on the sidelines of the forum.
Allen also said he hoped for detailed implementation regulations that will respond to the concerns of foreign companies in specific ways.
The Chinese government has made "real progress" in intellectual property rights protection, he said, adding that he hoped to see further development.
"Copyright, trademark and trade secret protections are critical to an innovative society, and I think the Foreign Investment Law tries to address that," he said.