US museum honors designer of Chinese descent
Share - WeChat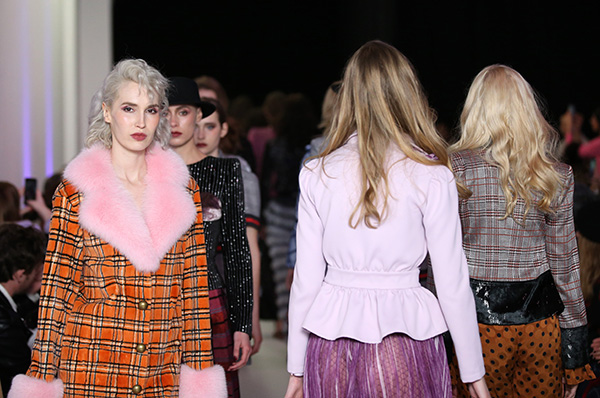 The designs captured the essence of timeless art through rich amber, indigo, green and cinnabar tones that feature on the walls of the cave, and embrace the synthesis of expertly layered silk garments and distinctly cut knits, with tailored wool outer layers lined with furs.
The looks won instant praise and remain among her most well-received designs to date.
"We are delighted to present Vivienne Hu for her creative contributions to furthering Asian design, fashion and arts," said Selma Holo, interim director at the USC Pacific Asia Museum, at the Gala in Pasadena, California.
Hu says Chinese culture is an essential element in her design.
"It is an honor to represent my culture and my roots through my design," she says.
Hu says she has had exchanges and worked with Chinese partners in recent years, and shared her ideas with Chinese fashion designers.
Hundreds of art lovers, donors and collectors attended the annual gala. Established in 1971, the USC Pacific Asia Museum is one of a few US institutions dedicated to the arts and culture of Asia and the Pacific Islands.
The museum's mission is to further intercultural understanding through the arts of Asia and the Pacific Islands.
Xinhua
Most Popular