Sweaters and satin: A perfect spring combination
Share - WeChat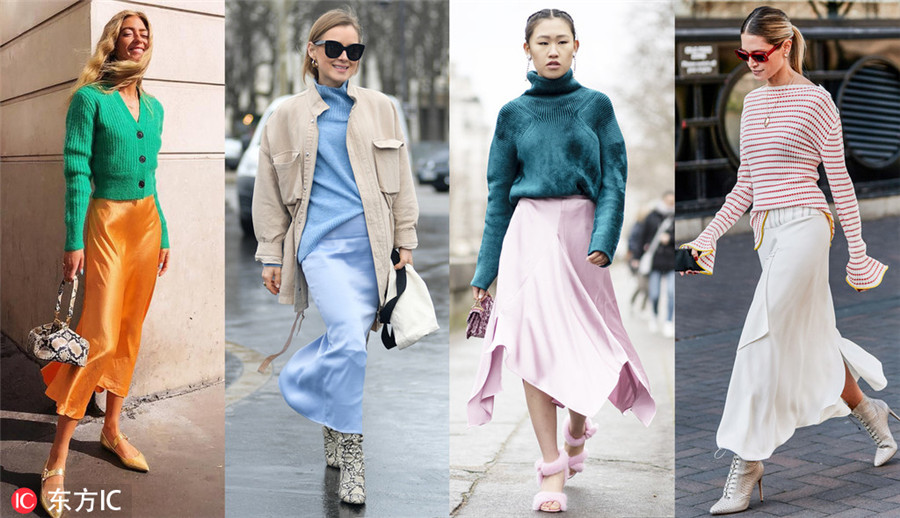 As spring flowers bloom we have the exciting task of packing away winter clothes in favor of something fresh and new. But dressing for March can be tricky. You don't want to look overdressed and clumsy, but you can't catch a cold either.
So it's best to follow the time-honored wisdom of the Chinese saying that holds "chun wu qiu dong" – don't take off your warm clothes too quickly in the spring heat; don't put on your winter coats too early in the autumn chill.
If you are still looking for the perfect March wardrobe, here's an easy solution: sweaters and satin skirts, which guarantee both warmth and grace. For footwear, Stuart Weitzman boots will make you stand out, while sneakers or court shoes can add a little playfulness to your ensemble.