New buyback era on horizon as A-share firms make hay
Share - WeChat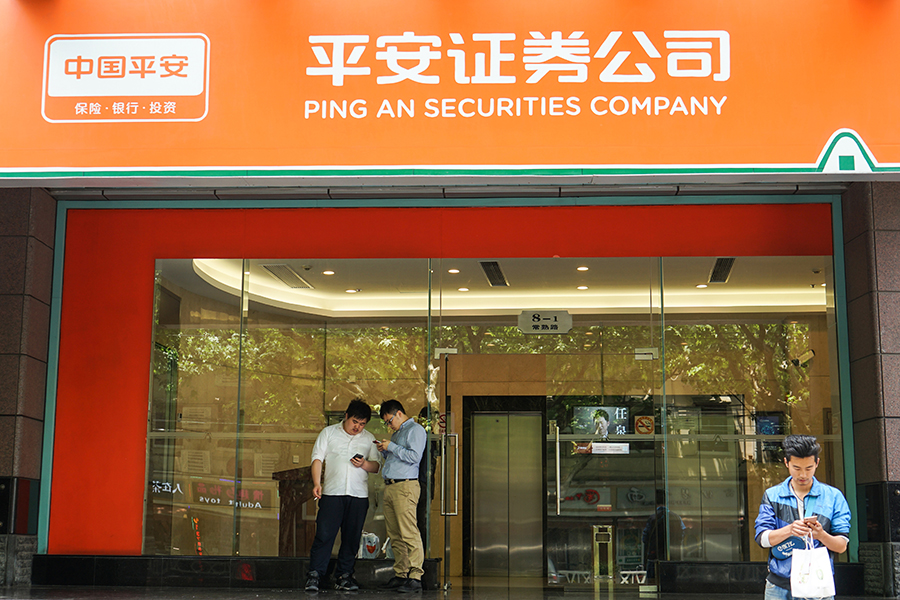 Low stock prices, fresh regulations, market rebound, deep cash reserves spur the trend
Scrips of listed companies in the A-share market have sped up on buybacks in the past few months, insiders said.
The share price rise comes amid a robust market rebound that promises to make last year's doldrums a thing of the past, they said.
Data from Shanghai-based market tracker Wind Info showed that by March 15 this year, 208 A-share companies had announced 223 buyback plans worth more than 60 billion yuan ($8.9 billion), four times the number during the same period last year.
Ping An Insurance (Group) Company of China announced on March 12 its buyback plan worth around 5 billion yuan to 10 billion yuan, the largest so far this year.
It is the first time that the insurance giant has announced a buyback. The group's Chief Financial Officer Yao Bo said in a news conference on March 13 the repurchased shares will be used for employee equity incentive plans and as long-term equity.
In some cases, companies appear to be keen on a buyback as their share prices seem undervalued, and they wish to provide investors with a decent return on their investment.
Cash-flush listed companies think buybacks can help raise their stock price if the price-to-earnings ratio is maintained.
Fiscal results for 2018 showed that Ping An's net profit surged 20.6 percent to 107.4 billion yuan. The company's A-share price gained 3.31 percent the day after the buyback plan was announced, when the benchmark Shanghai Composite Index slipped more than 1.09 percent.
"We have made the buyback announcement as the central regulators have revised regulations on buybacks, including the use of repurchased shares and cancellation time. More flexibility has been provided to companies," said Yao, hinting there could be more buyback plans from Ping An in the future.
The China Securities Regulatory Commission, the Ministry of Commerce and the State-owned Assets Supervision and Administration Commission jointly released a guideline in mid-November to simplify the implementation process of companies' buyback plans.
Listed companies are thus encouraged to issue preferred stocks and convertible bonds to raise the necessary funds for their buybacks. Listed companies that have already repurchased their shares will be exempt from an interval restriction from refinancing.
Apart from Ping An, 11 listed companies have buyback plans valued at over 1 billion yuan each. These include China Merchants Securities, consumer electronics giant TCL Corp and display-advertising firm Focus Media.
Wind Info data showed that 70 percent of buyback companies have seen their share prices rise more than the benchmark indexes.
The Shanghai Composite Index rose 22 percent in the period from Jan 1 to March 15 this year, while the Shenzhen Component Index rose 33 percent.
Companies specializing in communications and electronics have reported the most significant growth.
The A-share buybacks peaked in 2018 involving 785 entities, or about 22 percent of all the A-share listed companies, according to State-owned data provider ChinaDataPay.
Their total buyback value spiked 575 percent year-on-year to reach a historic high of 53.43 billion yuan, which was equal to the total value registered between 2015 and 2017.
Li Shaojun, chief strategy analyst at Guotai Junan Securities, said privately owned enterprises from industries like home appliances, communications and computers, are likely to show strong willingness to buy back their shares this year.
The total buybacks this year are estimated to be between 63.1 billion yuan and 218.8 billion yuan, he said.
"As convertible bonds are allowed under the new guideline, the A-share market will enter a new era in terms of buybacks and the pricing frame of A shares will be thus influenced."