Economists expect upturn in H2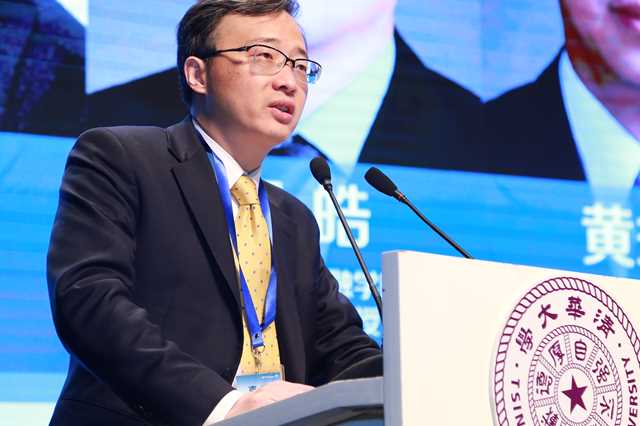 Although China's economy has encountered downward pressure against a larger backdrop of slower global economic growth, economists are optimistic about growth in the second half of the year.
The Chinese government rolled out a series of policies to boost the vitality of the market and generate stronger dynamism for development, which will result in rebound in the third and fourth quarters, said well-known economists at a forum in Beijing on Thursday.
The first Tsinghua PBCSF Chief Economists Forum was organized by the Center for International Finance and Economic Research (CIFER), Tsinghua University National Institute of Financial Research, and JD Digits, with the theme of "China and World Economic Outlook 2019".
With the continuous effect of last year's deleverage, the economic growth rate in the first half of the year will be relatively low, said Shen Jianguang, vice-president and chief economist at JD Digits. But policies may offer higher-than-expected stimulus and support for the economy and promote recovery in the second half, Shen added.
The central bank has made cuts in the reserve requirement ratio to tackle economic cooling, and large-scale tax reductions and fee cuts are in the pipeline. These unexpected policies may provide a great boost to economic growth in the second half of the year, Shen said.
Regarding the leverage issue, economists believe that as long as there is no excessive money supply and a much higher deficit-to-GDP ratio, flooding the economy with liquidity, there will be no deterioration on the leverage rate. They also stressed that the structure and growth rate of China's debt will cause financial risks, not the total amount and the leverage ratio.
China's overall debt-to-GDP ratio -- the macro leverage level -- had dropped to 249.4 percent by the end of 2018, 1.5 percentage points lower than a year earlier, as the authority has tightened financial regulations and cracked down on shadow banking, said governor of the central bank Yi Gang at a news conference during the 13th National People's Congress.