China craving World Cup breakthrough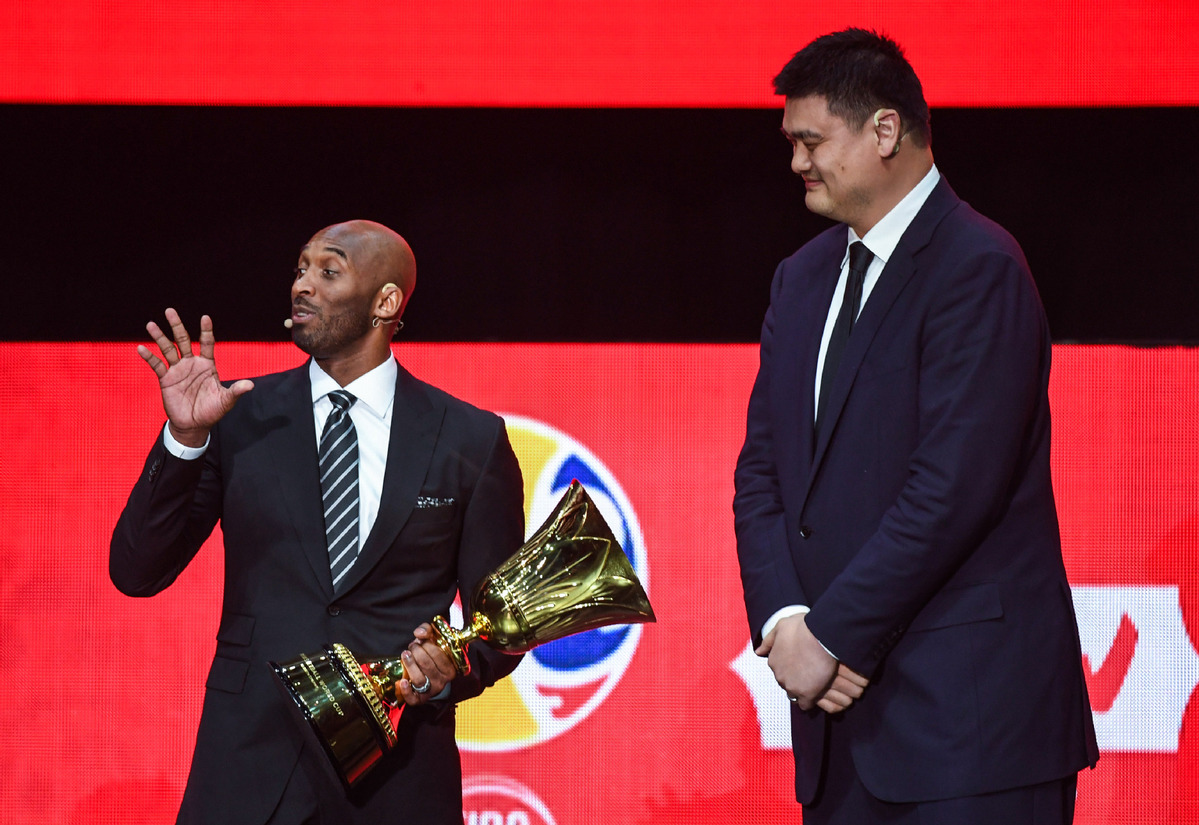 Host's hopes rise as draw ceremony ups anticipation
China has urged its young guns to play their part in making this year's FIBA World Cup a tournament to remember after the host nation discovered its group-stage opponents over the weekend.
Saturday's star-studded draw ceremony at Shenzhen Bay Arena, where the 32 teams were assigned to eight groups, heightened anticipation levels for the event, which will be staged from Aug 31-Sept 15 in eight Chinese cities.
Rising forces such as Spain and Argentina are expected to pose a stiff challenge to two-time defending champion the United States, but after being drawn in a relatively easy Group A with Cote d'Ivoire, Poland and Venezuela, Team China is also planning to make its mark.
"After the dust settles, I would love to hear from our players that they've done their utmost and they've made their country proud," said Yao Ming, chairman of the Chinese Basketball Association, at the ceremony.
"Big breakthroughs at major events enshrine a generation of players, especially when they happen at home. I hope that 10 years later this team of players will still be remembered for what they did at the World Cup."
Around 8,000 spectators packed into the arena to witness the draw, which was conducted by Chinese pop star Yang Chaoyue, a member of the idol group Rocket Girls 101, and NBA legend Kobe Bryant, and was staged in conjunction with FIBA's global partner Tencent Sports.
After going 0-5 at the 2016 Rio Olympics and failing to qualify for the last World Cup, in 2014 in Spain, Asian Games champion China is under heavy pressure to deliver an improved performance at home.
Should China emerge from Group A, it will face one of the top two teams from a tougher-looking Group B, which features Argentina, Russia, South Korea and Nigeria.
China will tip off its campaign against Cote d'Ivoire on Aug 31, followed by a match against Poland on Sept 2 before facing Venezuela two days later. All three games will be played at the 18,000-seat Wukesong Arena in Beijing, where China finished eighth at the 2008 Summer Olympics to tie its best record at the Games.
At the 2010 FIBA World Championship, China beat Cote d'Ivoire 83-73, but its last match against Venezuela, at the 2016 Olympics, ended in a 68-72 defeat. China and Poland have never met before in official competition.
Despite the favorable draw, Team China's head coach Li Nan warned against underestimating the opposition.