Death toll of New Zealand mosque shooting rises to 50
Sorrow, sympathy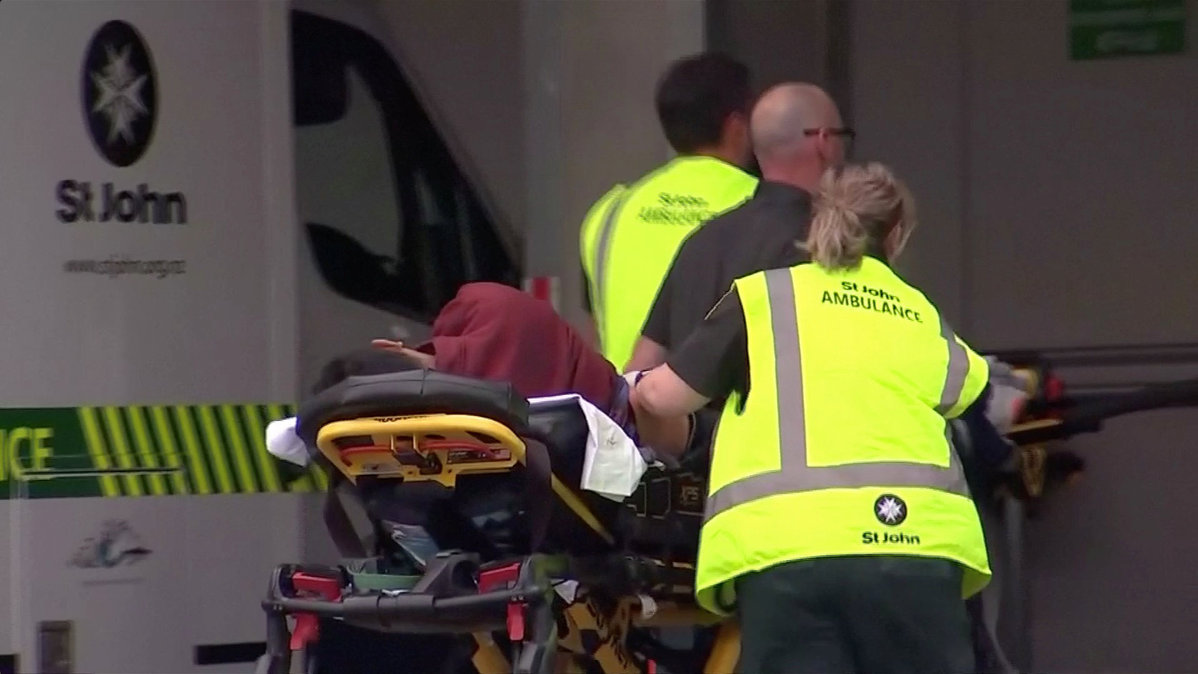 Twelve operating theatres worked through the night on the more than 40 people wounded, said hospital authorities. Thirty six people were still being treated on Saturday, of which 11 remained in intensive care. One victim died in hospital.
"The wounds from gunshots are often quite significant," Christchurch Hospital's Chief of Surgery Greg Robertson told reporters. "Many of the people require multiple trips to the theatre to deal with the complex series of injuries they have."
Funerals were planned on Saturday for some of the victims, several of whom were born overseas.
Dozens of people laid flowers at cordons near both mosques in Christchurch, which is still rebuilding after a devastating earthquake in 2011 that killed almost 200 people.
Wearing a black scarf over her head, Ardern hugged members of the Muslim community at a Christchurch refugee center on Saturday. "I convey the message of love and support on behalf of New Zealand to all of you," she said.
Christchurch Mayor Lianne Dalziel on Saturday also extended her condolences to the victims and their families and people who are affected by the attacks.
"Our thoughts go to the victims and their families and everyone that being affect," Dalziel said. She also acknowledged the extraordinary response from the police and first responders.
"An attack on the Muslin community is an attack on us, on Christchurch and on New Zealand," Dalziel said.
She believed that Christchurch people will go through this together by "looking after each other ... in many diverse communities in our city."
Calling the event "an unspeakable tragedy," the mayor told Xinhua, "We need to make sure that everyone feels safe, everyone feels welcome and everyone feels a part of the city."
Major public events during the weekend have all been cancelled across New Zealand after the attacks. Flags were flown at half-mast in government buildings to mourn the victims.
The Chinese Consulate General in Christchurch has confirmed there was no casualty of Chinese citizen in the mosque attacks.
Reuters