Egyptian PM visits China-Egypt TEDA zone in Suez
Share - WeChat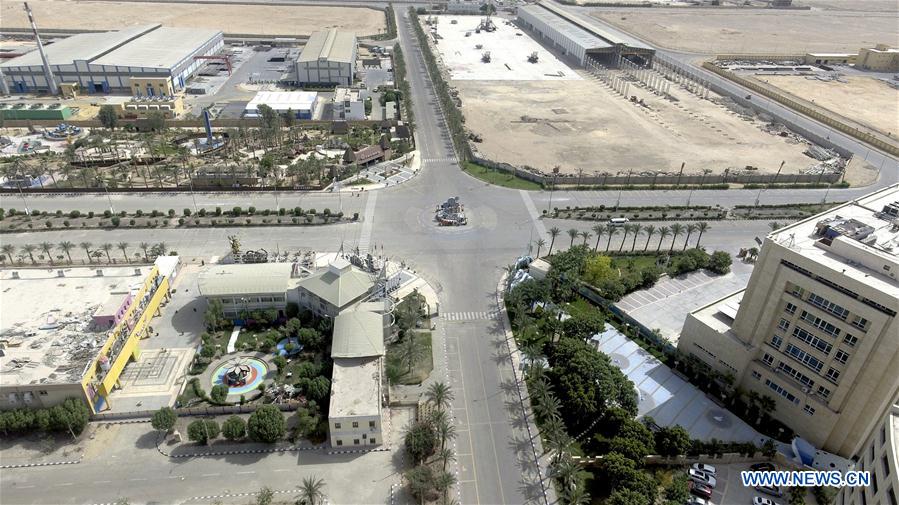 AIN SOKHNA, Egypt -- Egypt's Prime Minister Mostafa Madbouli toured on Thursday the China-Egypt Suez Economic and Trade Cooperation Zone in Ain Sokhna district of Suez province east of Cairo.
Madbouli was briefed about the area belonging to the Chinese industrial developer Tianjin Economic-Technological Development Area (TEDA) company.
TEDA is set up on an area of 7.25 square kilometers of the Suez Canal Economic Zone (SCZone), the cabinet's media office said in a statement.
"The construction work of the project's primary phase, which covers 1.34 square kilometers, have been finalized in seven years," it said.
"TEDA serves as a best model for economic and trade models of cooperation between Egypt and China," it added.
The cabinet's statement highlighted that the Chinese industrial zone in Ain Sokhna provides an important platform for the Chinese projects that are developing abroad.
TEDA is divided into four sectors, namely fiberglass manufacturing, petroleum, high and low voltage electric and agricultural equipment.
Madbouli also inspected China's fiberglass giant manufacturer Jushi, the largest Chinese project in the field of advanced equipment technologies in Egypt.
Jushi factory produces about 200,000 tons of fiberglass per year, the statement said.
While inspecting the development work in Ain Sokhna Port, the prime minister visited a container freight station in the harbor's second basin, which is implemented by China Harbour Company.
The project, which will be finalized by the end of 2020, costs 550 million US dollars and will increase the capacity of the port to 2.9 million containers, according to the statement.
Madbouli's visit to TEDA and Ain Sokhna Port was part of a larger tour to follow the latest developments in the projects, sub-structure work as well as the demands of the investors in the SCZone.
Egypt sends a message of supporting the private sector after providing the substructure, Madbouli said, noting that the concerned ministers will follow the demands and visions of the investors on a monthly basis.
Upon request of the investors, Egyptian Housing Ministry will establish a residential district for the workers in the region in cooperation with the SCZone businessmen, he reiterated.
"The Suez Canal corridor is a pivotal area for the nation. It's promising with all elements of success," he added.
Madbouli called on the investors to prepare clear plan over the development of the SCZone immediately.
Meanwhile, Chairman of the Suez Canal Authority and Economic Zone Mohab Mamish said "the SCZone has signed deals on projects worth one billion US dollars."
"The SCZone is planned to be the heart of the trade zones in the world," Mamish said.
He stressed the SCZone's projects advance day by day and will contribute to the revival of the Egyptian economy.