Chinese SOE throws weight behind environmental protection
Share - WeChat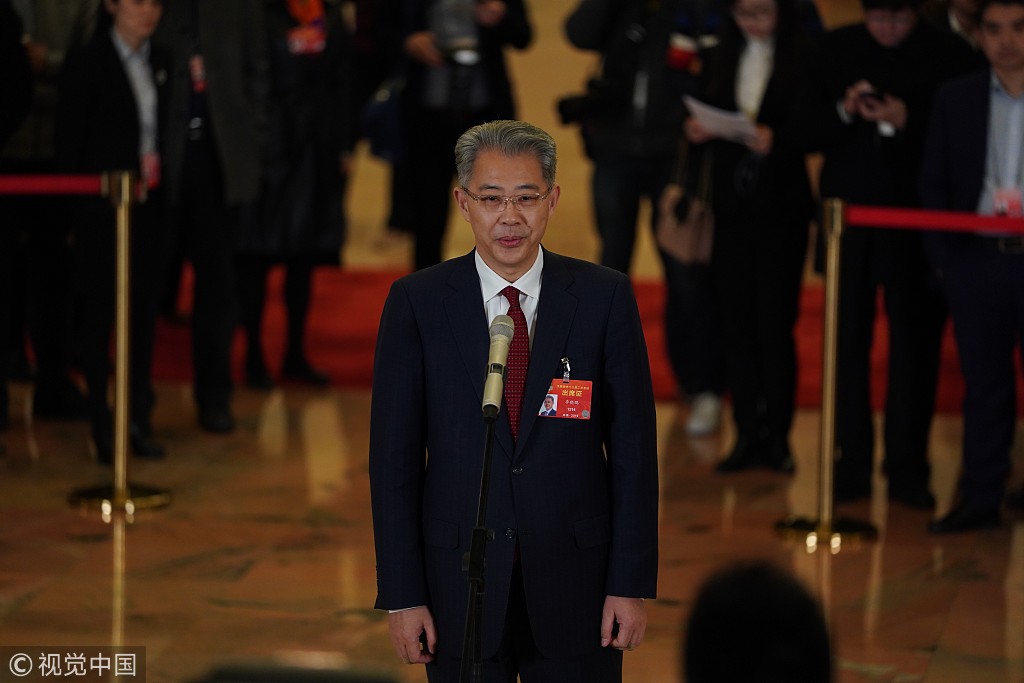 China Everbright Group has devoted significant financial resources to environmental protection, said Li Xiaopeng, Party secretary and group chairman, on Wednesday.
One of the largest State-owned financial conglomerates in China, the group is exploring centralized power generation from a combination of household waste and biomass fuel in rural areas.
The group last year invested in this kind of power plant in Fengyang county, Anhui province, and it is estimated that the annual power generated by the plant could serve 800,000 residents in the county for half a year.
The county's 64 straw-burning stations have been decommissioned, which has led to considerable improvements in air quality.
While local farmers earned a total of 100 million yuan ($14.9 million) per year selling straw, industries associated with the new power plant have created 4,000 jobs, said Li during an interview at the annual meetings of China's top legislature and top political advisory body.
China meanwhile has developed advanced technologies to reduce dioxin emissions to 0.01 nanogram-per-cubic meter, far lower than international levels of emission, he said.
"China Everbright Group is a central State-owned enterprise. It is our duty to participate in the 'three tough battles' against major risks, poverty and pollution."
"We can use our financial resources effectively to support the development of environmental protection industries," said Li, a member of the 13th National Committee of the Chinese People's Political Consultative Conference.