Everbright eyes key role in 'green Belt and Road'
Share - WeChat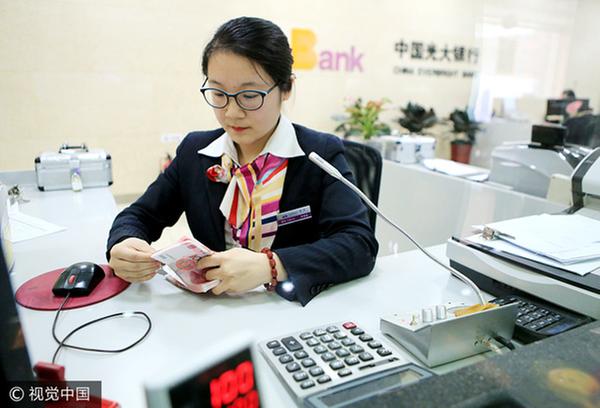 China Everbright Group Ltd, one of the largest State-owned financial conglomerates in China, is looking to play a key role in the development of a "green Belt and Road".
"By promoting our eco-friendly technologies in the economies related to the Belt and Road Initiative, we will help these countries and regions increase job opportunities, GDP growth and power supply. We will also bring a blue sky and a high quality life through the development of clean energy and environment-friendly projects," said Li Xiaopeng, chairman of the Group and a member of the 13th National Committee of the Chinese People's Political Consultative Conference.
Everbright has developed technologies covering the whole chain of the waste-to-energy industry, and the Group owns intellectual property rights for these technologies.
It is making detailed plans for the "green Belt and Road", of which the core is environmental protection, said Li in an interview with China Daily during the annual session of China's top political advisory body.
"We hope to promote overseas development of waste-to-energy projects, especially in the countries and regions related to the Belt and Road Initiative. For underdeveloped areas in these economies, we could discuss opportunities to adopt a new model of centralized power generation from a combination of household waste in a county with biomass fuels and household waste in the surrounding rural areas," he said, adding that Everbright has started testing the new model in certain parts of China.
On Feb 2, China Everbright International Ltd, a flagship company in the industrial investment sector of the Group, secured a $100 million loan from the Asian Development Bank to develop municipal waste-to-energy plants in the Mekong Delta, Vietnam.
"Enterprises participating in the Belt and Road Initiative should choose projects based on market rules and the principles for conducting sustainable business. We must be prudent against commercially unsustainable projects and make sure that our projects are market-oriented and profitable," Li said.
As the incubation period for projects associated with the Belt and Road Initiative usually takes some time, which means many projects cannot make a profit in the short term, he said it is necessary to finance the projects through combined channels including policy banks, development finance institutions, government funds and other resources.
For strategic projects that take a long time to develop and generate profits, the government could give the enterprises that are carrying out the projects a grace period for financial and capital appraisals to reduce pressure, he suggested.
Everbright is doing research and making plans for the expansion of its global layout in countries and regions related to the Belt and Road Initiative, he said.