Big steps taken to improve IP protection
Share - WeChat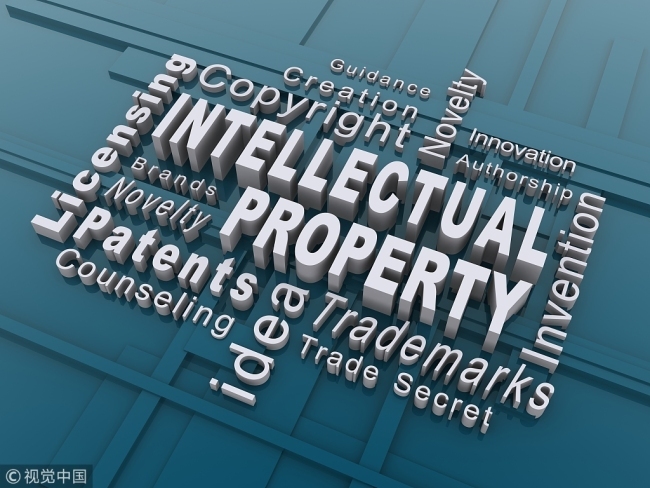 Property rights are at the very core of functional market economies. And in the modern economy that is increasingly more reliant on information and knowledge, intellectual property has taken on the same importance as physical property. Patents, trademarks, copyrights and industrial designs are important properties.
Companies like Tencent, telecommunication giant Huawei, restaurant chain Guangzhou Real Kungfu and electronics distributor Suning would not have grown to the size they are today without clear ownership of their trademarks and the ability to protect these rights. The same thing applies to carmakers, smartphone makers and famous writers.
Intellectual property is an integral part of the broader category of property and has been a linchpin of any market economy since the first patent in the world was issued in the United States in 1790 (for a process for making potash, which is used in fertilizer) and the first trademark was filed in the United Kingdom in 1875.
The process of IP protection in China has been evolving since the country passed its first patent law in 1984. But this evolution is a process that keeps speeding up, even amid more criticism than appreciation from the outside world.
The latest steps have come in the past week, as part of the annual series of meetings in Beijing known as the "two sessions", which include annual plenary meetings of the National People's Congress and the Chinese People's Political Consultative Conference.
While delivering the Government Work Report at the opening of this year's NPC session, Premier Li Keqiang said new legislation will strengthen IP protection and a system that allows for compensation for IP infringement. New IP protections for foreign investors will also be put in place.
In a comparatively short span of a few decades, China has become the top generator of patents in the world. As is often the case with China, the numbers are impressive. In 2017, more than 1.3 million patent applications were filed in China-more than six times as many as a decade earlier. In addition, 6.4 million trademark applications were filed (almost 10 times as many as a decade earlier) and 860,000 industrial designs (a threefold increase). In 2017, there were more than 2 million patents in force in China.
What is driving this growth is the focus on innovation across the economy. And it is happening with the support of better legislation, dedicated courts and a growing number of companies that live or die by their patents. Computer-maker Lenovo, smartphone maker Xiaomi, electric vehicle maker Xiaopeng Motors and pharmaceutical company 3S Bio are just a few examples. There are hundreds of thousands of others.
With all this IP being generated, it makes sense that the country has taken significant steps to protect this valuable property as well. In 2014, the government approved the establishment of specialized IP courts in Beijing, Shanghai and Guangzhou. And on Jan 1, an IP tribunal was established within the Supreme People's Court to hear appeals related to patent and other specialist IP cases.
In December, 38 state agencies launched a coordinated campaign to clamp down on IP infringement, with penalties for companies as well as individuals and the creation of a new blacklist by the National Intellectual Property Administration that is available online.
China broke into the top 20 last year in an annual ranking of the most innovative economies in the world, the Global Innovation Index. This was a significant accomplishment that, in the words of World Intellectual Property Organization Director-General Francis Curry, "reflects a strategic direction set from the top leadership to developing world-class capacity in innovation".
None of this is to say there are no issues. There are far too many people and far too many companies, and far too many institutions for progress to be uniform. There are and will continue to be severe cases of patent infringement.
China is right in the middle of the US Chamber of Commerce's 50-country International IP Index, which measures how countries nurture and protect IP. Without a doubt, much work remains to be done, but progress has been visible and can no longer be ignored if not properly celebrated.
Will the issue ever be fixed? Probably not entirely-much like any other significant social problem in any other big country. The goal should not be perfection (an impossibility) but adequate protection and enforcement that will give people and companies a certain amount of security on the validity of their property-intellectual or otherwise.
The author is managing director at Bahati Ltd, a Hong Kong-based media and editorial services consultancy. The views do not necessarily reflect those of China Daily.