Italian footwear businesses sharpen focus on China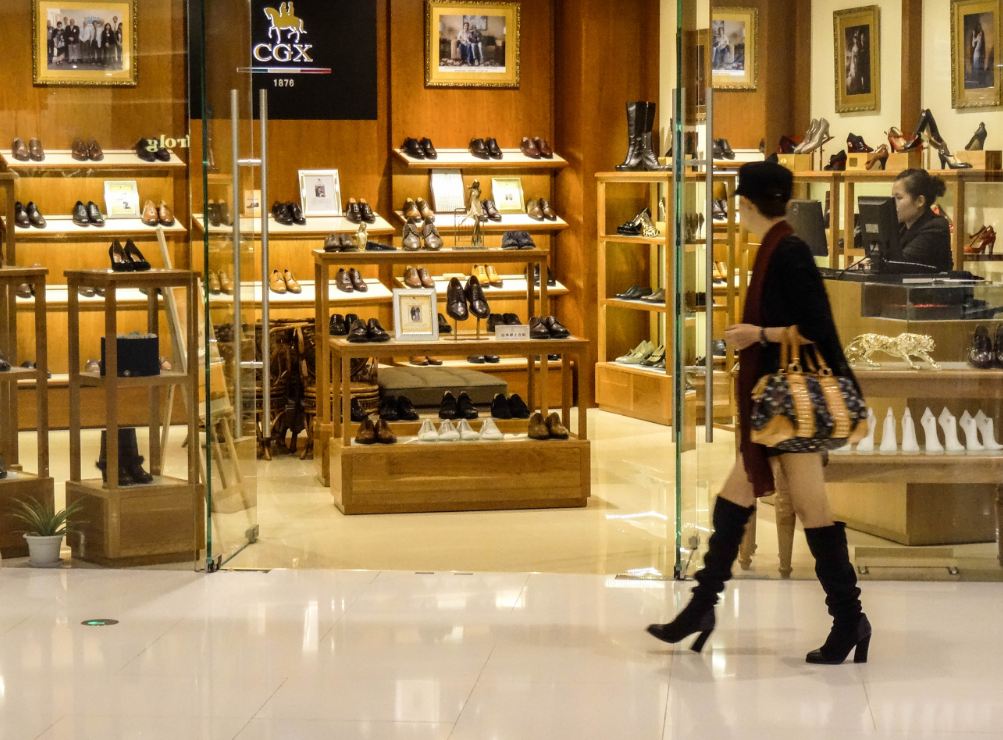 ROME - The Chinese market has been driving Italy's footwear exports in 2018 with a 20-percent growth, according to a study released at the 87th edition of MICAM, an international footwear exhibition that concluded in Milan last month.
Opened on Feb 10 by Italian Deputy Prime Minister Luigi Di Maio, who also serves as minister of economic development and labor, MICAM showcased 1,304 exhibitors in the luxury, contemporary, active, cosmopolitan, and children's segments, organizers said.
Of the exhibitors, 716 were Italian and 588 came from countries including Brazil, China, Denmark, France, Japan, Morocco, Spain, and Turkey, attending the trade fair that spread over 60,000 square meters, according to Annarita Pilotti, president of MICAM and of Italian footwear manufacturers association, Assocalzaturifici.
Five leading Chinese social media influencers in fashion industry were invited to take part in MICAM, where they led a panel discussion themed "Social Media and E-Commerce: a Chinese Marriage", on the growing importance of new communication technologies in China.
Their presence at MICAM points to China's importance as a market for the Italian footwear sector, which depends on strong exports and which, according to Confindustria industrialists association, is made up of 4,505 companies employing almost 76,000 people.
"Exports de facto drive our industry," MICAM CEO Tommaso Cancellara told reporters at a digital press conference. "We had excellent 2018 news from China (and) we invited key Chinese opinion leaders and influencers to MICAM in order to promote (our products) toward a market that is becoming increasingly significant, in a country that accepts and appreciates beautiful and well-made Italian products more and more."
Overall, 2018 sales in the Far East were positive, growing at 3.1 percent in 2018 compared to the previous year, thanks largely to 20 percent growth in China, according to a study released at MICAM by the Confindustria Moda Research Center, a think tank that monitors the economic development of the Italian fashion industry and the many segments it is composed of.
The Asian giant was followed by South Korea at 6.7 percent, while Russia sales slumped 14.3 percent, North America added 7.6 percent, and trends varied in the European Union, the Moda Research Center study showed.
Total foreign sales of Italian shoes amounted to 176.5 million pairs in the January-October 2018 period for a value of just under 8.1 billion euros ($9.15 billion), with a forecast for the year as a whole of just under 9.6 billion euros, Moda Research Center analysts wrote.
MICAM takes place in Milan twice a year, in February and September, in the Fiera Milano Rho trade fair district. It showcases the autumn/winter and spring/summer collections for the following year, respectively.
The trends presented at MICAM 87 for the Fall/Winter 2019-20 season were inspired by three different themes: vintage combined with eco-sustainability; mystical and spiritual with a touch of romance; and a free-style inspiration that is experimental, but refined, organizers said.
MICAM was one of six Italian fashion trade fairs that participated in the first China International Import Expo in Shanghai in November 2018, showcasing the products of over 66,000 firms that, together, generate a turnover of over 94 billion euros and employ more than 580,000 workers, according to data from Confindustria.
Italy's textile, fashion and accessories industry exports products worth over 2.2 billion euros to China every year, MICAM organizers said.