New pants remain fashionable
Share - WeChat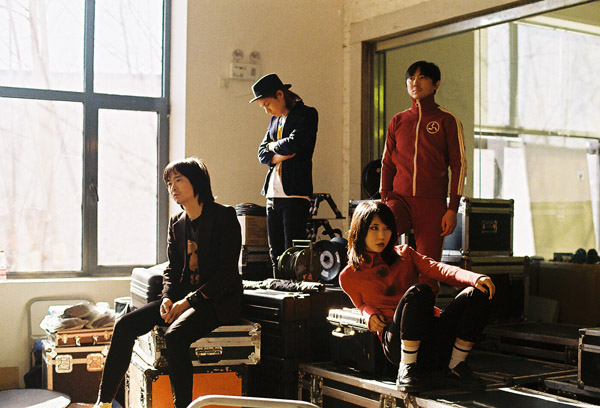 The Beijing-based indie band is still drawing the crowds 23-years on
Peng Lei bursts into laughter when he is asked about the birth of his band, New Pants.
"I really didn't expect that we would go this far," says Peng down the phone from his home in Beijing.
As the frontman of New Pants, Peng founded the Beijing-based band in 1996 along with his schoolmate, Pang Kuang. They were both students at an art college in Beijing majoring in animation back then.
"I thought the band would break up or soon be forgotten," adds Peng, the self-taught guitarist, who had previously formed his own band in high school.
Decades later, New Pants has grown into one of the most-watched bands in the country and has released eight full-length albums, including their 2007 hit opus, Dragon Tiger Panacea, which mixes vintage 1980s' new wave with disco. They play a retro blend of synthpop, punk and rock, drawing influence from a diverse spectrum of bands from the 1970s, 80s and the early 90s.
On March 23, New Pants will be performing in the capital for the first time in eight years with a concert at Beijing Workers' Gymnasium. It is a testament to the ensemble's enduring popularity that when tickets for the concert went on sale on Feb 15, they sold out within 10 minutes.
The show will be the finale of the band's nationwide tour, entitled New Wave, which kicked off in April last year and has encompassed more than 10 cities, including Changsha, Hunan province, Hangzhou, Zhejiang province, Chongqing and Tianjin.
"We are not productive as a band. For each show, we want to have fun and be different," says Peng.
Most Popular