Rising China provides EU opportunities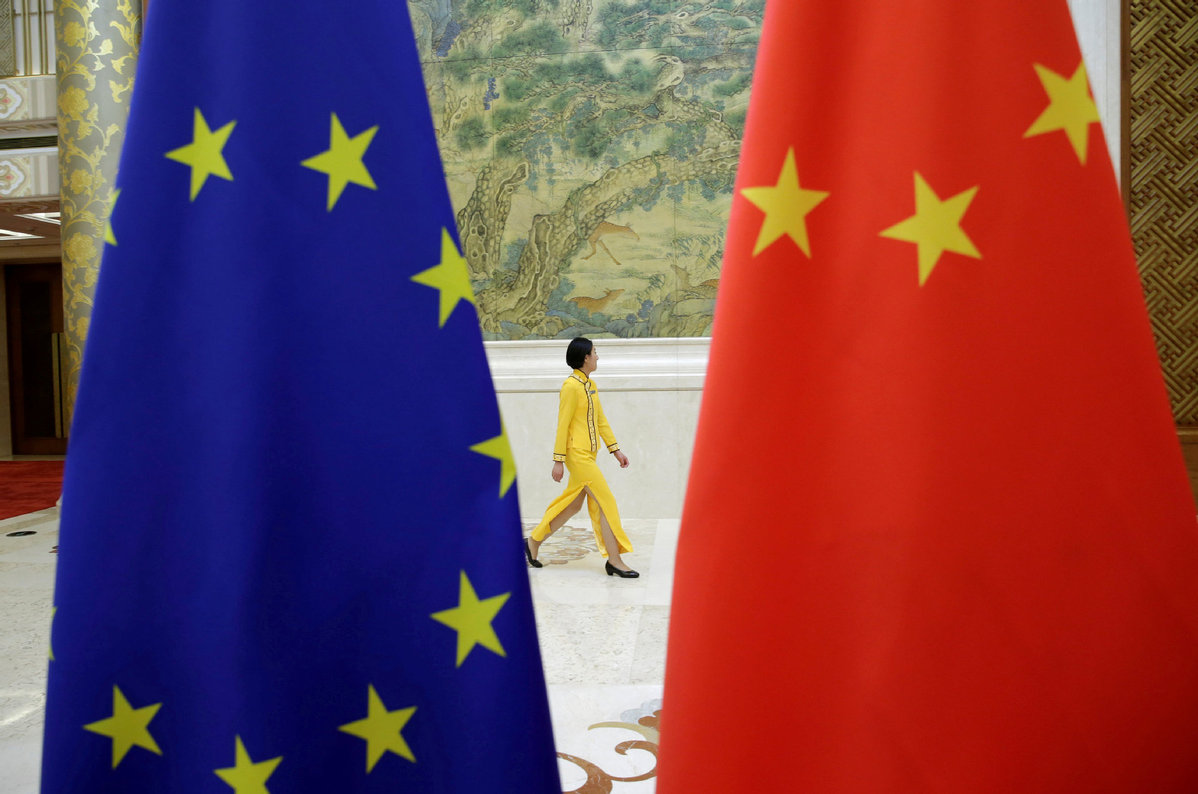 Economists see the US as unreliable trading partner in a fast-changing world
Europe should further seize the opportunities of a rising China to boost its economic growth in a fast-changing world, according to a report by a group of leading European economists.
The report by the European Economic Advisory Group warned of the internal struggle among European Union member states over the growing divergence in both economic performance and support of common governance structure, such as the Brexit and rising populism.
The two major developments in the global environment are the shift in US economic policy toward protectionism and against NATO and the rise of China, the report said.
The annual report by seven economists said the United States has become an unreliable trading partner and strategic ally, citing US President Donald Trump's snub of NATO, US withdrawal from the landmark 2015 Iran nuclear deal, and the imposition and threat of tariffs on steel, aluminum and automobiles.
"The growth in the Chinese economy has generated new markets for European exports and sources of imports. China is presenting itself as a defender of multilateralism and a rules-based international order, while the United States is retreating into mercantilism, bilateral deals, and tariff wars," the report said.
Clemens Fuest, president of the Munich-based Ifo Institute for Economic Research and a lead author of the report, said Europe has been better at seizing the opportunities of a rising China than the US.
"There is of course competition through Chinese exports to Europe, but there are also opportunities for Europe through exports to China," he said at the report's launch event in Brussels on Tuesday.
EU exports to China far exceed US exports to China. The EU is China's largest trade partner while China is the EU's second-largest trade partner, trailing the US.
Exaggerated fears
While noting that there needs to be regulation on foreign investment in Europe, Fuest said the primary objective is not to keep Chinese investment out of Europe. He added that investment in China by the West is much larger than Chinese investment to the rest of the world, and three-quarters of Chinese investment is now in Asia, not Europe.
Fuest said Chinese investment in sectors such as infrastructure is in principle welcome.
"We think the fear of Chinese investors coming to buy infrastructure is exaggerated," he said, adding that it reminds people of the fear in the 1980s about Japanese investment when Japanese investors bought the Rockefeller Center in New York.
"Overall, we think it is in Europe's interest to attract more Chinese investment, not less," Fuest said. He believes that the likelihood of political or trade conflict is smaller if there is more mutual direct investment.
Fuest emphasized the need for Europe to ensure there is reciprocity in trade and investment with China by using European market power as its leverage.
The plenary session of China's National People's Congress in Beijing next week is expected to review the draft unified foreign investment law, which addresses key concerns of some European companies regarding market access, technology transfer and the protection of intellectual property rights.
Fuest disagreed with the US treatment of China's Huawei Technologies. He said: "The rules are: If you spy, it gets punished.
"Assuming right away that just because the company is Chinese or state-owned will not work," said Fuest, also a member of the academic advisory board of the German Ministry of Finance. Huawei is a private company.
The US has been pressuring its European partners to ban Huawei from their 5G networks.
Reuters reported on Wednesday that German Chancellor Angela Merkel wants to agree to a deal with China not to spy on each other, so that Germany does not have to exclude Huawei on principle from building a 5G network in Germany.