Qatar eyes closer business ties with China
Share - WeChat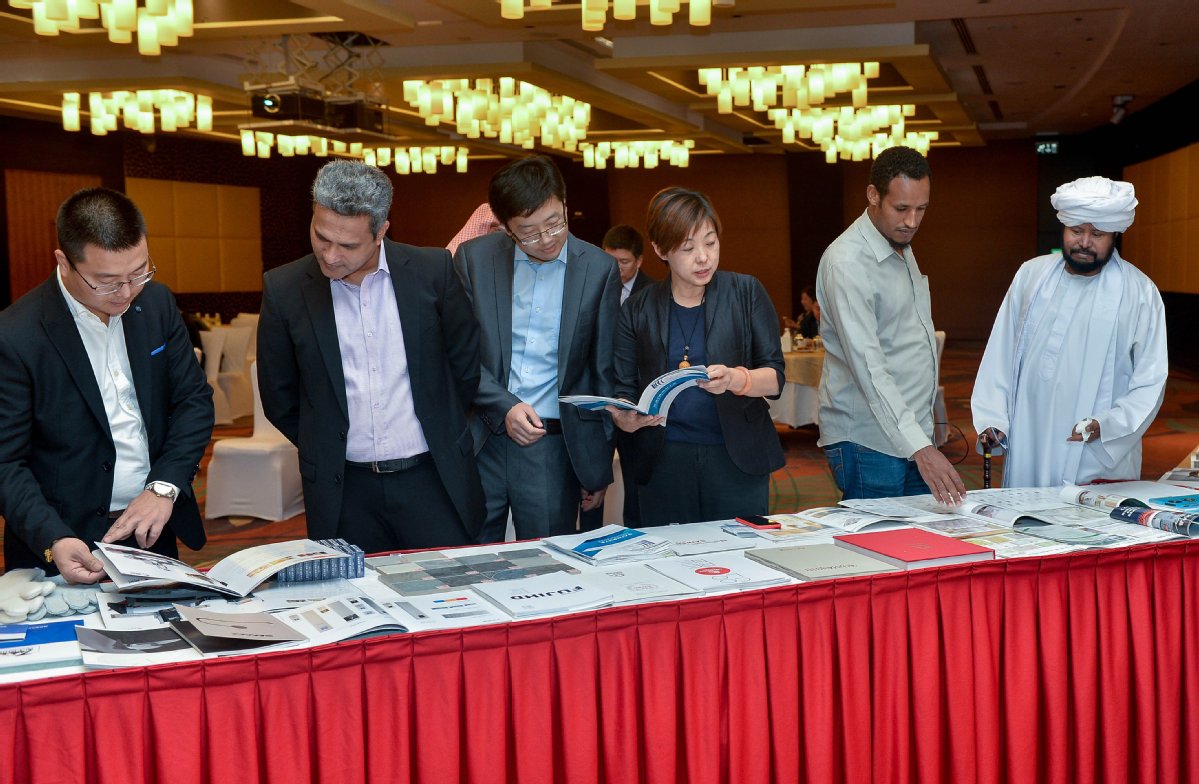 Senior business officials from Qatar said the 2022 FIFA World Cup, diversified commercial ties with Chinese companies and new visa policies for Chinese nationals will facilitate the Arab country to become a trade center and gateway for the development of the Belt and Road Initiative in the coming years.
The upcoming 2022 FIFA World Cup will be a growth driver in the region, and it will be supported by the development of world-class infrastructure including a modern metro system as well as a new port, said Abdulla AlMisnad, deputy CEO of Qatar Free Zones Authority, or QFZA.
"The World Cup can be a good opportunity to see the internationalization of technologies like smart translation and mobile payments, where China has advantages and they are not applied to the same level elsewhere in the world," said AlMisnad.
QFZA, the authority that regulates the free trade zones in Qatar, signed three memorandums of understanding with government agencies and State-owned enterprises in China to fuel further growth in the development of free trade zones and the wider Qatar economy late last month.
Among them, China Harbour Engineering Co, a subsidiary of China Communications Construction Co Ltd, will assess cooperation on potential investment opportunities to establish a clean-energy bus assembly factory in the Qatar Free Zones. It is designed to cater to both the local and regional markets.
This will be complemented by the establishment of a machinery and spare parts processing and transfer warehouse, located adjacent to Hamad Port, to cater to demand in the Middle East, Africa and Europe. The partnership will also include investment opportunities in marine and industrial products and services.
"China is a prominent partner for Qatar with trade volume having reached $11 billion in 2018. China is also Qatar's third-largest trading partner," said AlMisnad, adding that Qatar has a strong willingness to participate in the BRI and enhance cooperation in sectors including education, healthcare and technology, in addition to trade and infrastructure.
He said it is also a good opportunity to showcase the next wave of technology and bring it to a global level, including technologies related to crowd control, autonomous driving, smart stadiums and smart cities. These technologies are developing quickly and reaching their maturity in China.
"Qatar has the first renminbi clearance center in the Middle East, which will benefit companies in trade, investment and financial services around the region, as well as BRI development," said Lim Meng Hui, CEO of QFZA.
Eager to enhance people-to-people exchanges, the agreements on mutual visa exemption between China and Qatar took effect on Dec 21, 2018. Now Chinese nationals will not require prior visa arrangements and can obtain a visa upon arrival in the country.
"We believe Chinese entities and investors will see great opportunities in Qatar in the coming years and trade ties between the two countries will be further strengthened," said Lim.
The QFZA offers opportunities and benefits for businesses seeking to expand globally, including strong infrastructure, a skilled workforce, wholly owned foreign ownership, access to investment funds, payment exemptions and partnership opportunities with Qatari entities.
In addition to developing activities in regional connectivity, infrastructure and technology cooperation, China and Qatar can also generate handsome economic returns in fields such as modern services, tourism, culture and sports, said Li Guanghui, vice-president of the Chinese Academy of International Trade and Economic Cooperation.