Innovation-driven development strategy puts country into Top 20
Share - WeChat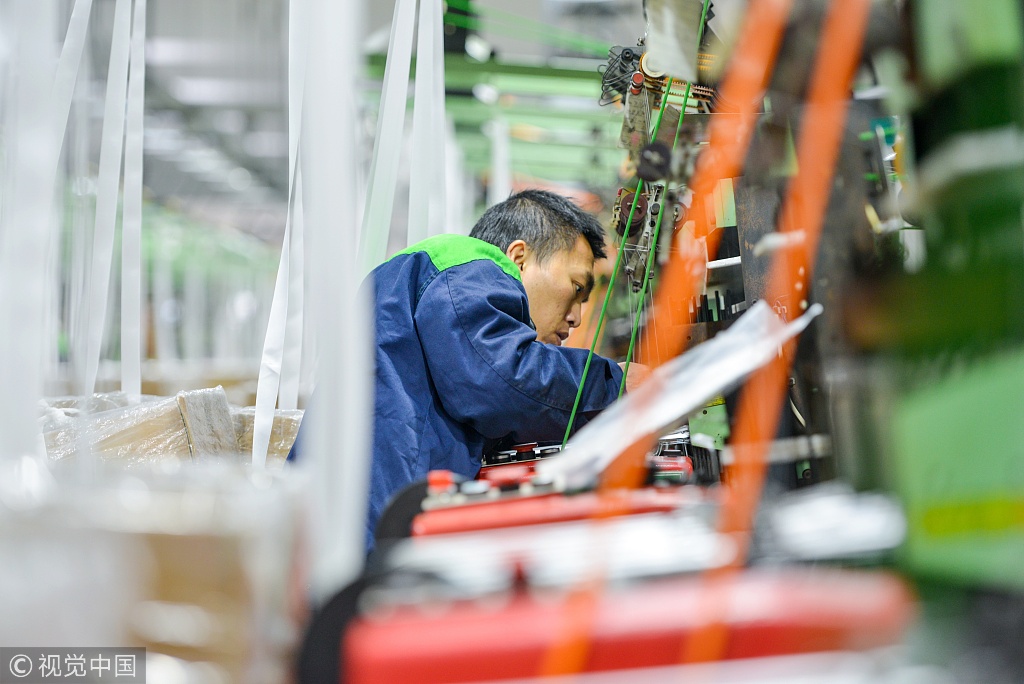 China's innovation-driven development strategy has put down strong roots and has a promising future with the guidance and support of the central government, experts said.
Gan Yong, former vice-president of the Chinese Academy of Engineering, told CPPCC Daily that he had seen many scientific breakthroughs over the last six years and had high expectations for the future of technological development.
In March 2013, Gan had a chance to meet President Xi Jinping and voice his opinions in a science and technology panel discussion during the annual meeting of the 12th National Committee of the Chinese People's Political Consultative Conference, the country's top political advisory body.
Gan said China's strengths in core technology research were too widely dispersed, and he urged the establishment of a generic research and development platform to pool the advantages and boost China's international competitiveness.
He said he believed optoelectronic devices and other microprocessors would be among the most competitive areas internationally, with artificial intelligence being the key technological trend.
Xi has always attached great importance to scientific innovation and has repeatedly urged academic institutions and enterprises to be committed to innovation-driven development, Gan said.
In his keynote speech at the panel discussion, Xi described the innovation-driven development strategy as a fundamental measure to accelerate and invigorate the country's economic transformation, and said China must plan ahead and be bold in exploring some key areas of science and technology.
Three years after that speech, the State Council released an outline for China's innovation-driven development, underlining the crucial role of advancing mass innovation and entrepreneurship and pledging that China will become an "innovation country" by 2020 and a global "innovation leader" by 2030.
In 2017, the government released another guideline that aimed to add momentum to mass innovation and entrepreneurship. The China Association for Science and Technology released a similar guideline designed to strengthen the implementation of the innovation-driven development strategy.
The country's commitment to innovation has already led to a number of scientific achievements, such as the world's first quantum communications satellite, Micius, which was launched in 2016, and the completion of one of the world's most powerful supercomputers, Sunway TaihuLight.
The Global Innovation Index 2018 - published by Cornell University together with the World Intellectual Property Organization and INSEAD, a business graduate school - listed China among the world's 20 most-innovative economies. It ranked 17th, up from 22nd in 2017.
The rise "represents a breakthrough for an economy witnessing rapid transformation and guided by government policy prioritizing research and development-intensive ingenuity", WIPO said in a news release.
Wan Jianmin, an academician of the Chinese Academy of Engineering and vice-president of the Chinese Academy of Agricultural Sciences, also attended the panel discussion in 2013.
Six years on, Wan said he has been pleased to see breakthroughs in basic agricultural research and modern breeding techniques. For instance, genetically modified insect-resistant cotton created by innovative scientists, has been more widely applied and helped reduce the use of pesticides by more than 900,000 metric tons.
New varieties of disease-resistant corn, wheat and rice have greatly reduced the annual use of pesticides and improved efficiency in water use, Wan said.
Wan said he expects Xi's 2013 speech, which also stressed the roles of enterprises and building an organic chain that better links innovation, industry and market demand, will bear more fruit.
"Now it is mainly the government that invests in agricultural science and technology innovation, because agriculture is not considered a profitable industry and progress comes slowly. So enterprises are less motivated," Wan said. "I hope the authorities at all levels will continue to implement what Xi said in the speech and invest more in the cutting-edge technologies of agricultural science."