Chinese football introduces professional referee system to ensure 60-minute match time
Share - WeChat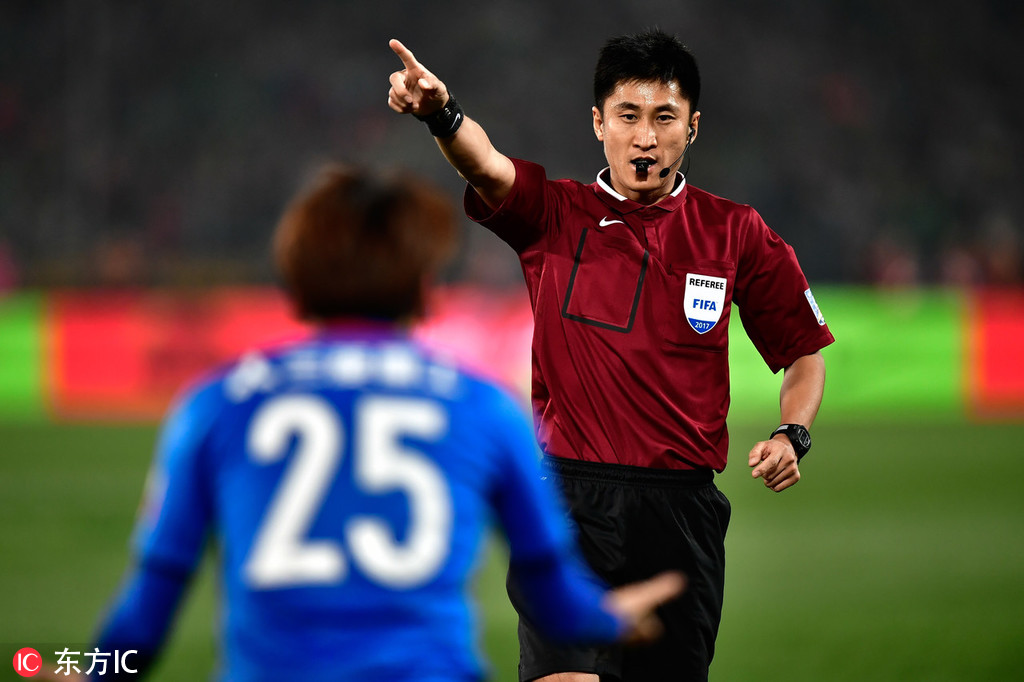 NANJING - The Chinese Football Association (CFA) announced in Suzhou on Saturday that CFA will form its own professional referee team including both domestic and overseas distinguished football referees.
At the briefing, CFA confirmed that the professional referee team will be built by a combination of domestic elite referees and signed overseas professional referees. It is introduced that Ma Ning, Fu Ming, Zhang Lei and two foreign referees Mark Clattenburg and Milorad Mazic will become the first professional referees to CFA.
"Introducing the professional referee system will promote the comprehensive development of Chinese football referees, the levels and standards of referees will be improved to ensure all football leagues in China play a fair and impartial game," said Chen Yongliang, the director of CFA Super League.
Chen also said, in the coming season of CFA Super League, the official will set up special funds to encourage all teams to play with more net match time. The Super League will set the 60 minutes net match time goal for the teams.
Any team which achieves the goal will be awarded with a "60 minutes net match time" trophy and 100,000 yuan ($15,000). The League will also set the "season net match time biggest improvement award" and the "highest season net match time award", they both required at least 55 minutes and will be grant one million and two million yuan ($150,000 and $300,000) respectively.
Chen introduced CFA Super League will publish the top 80 domestic players ranked by their comprehensive abilities in every round of the Super League Game. "It will help Chinese national football team pick players with more scientific basis," Chen said.