Economist says US, China likely to reach trade deal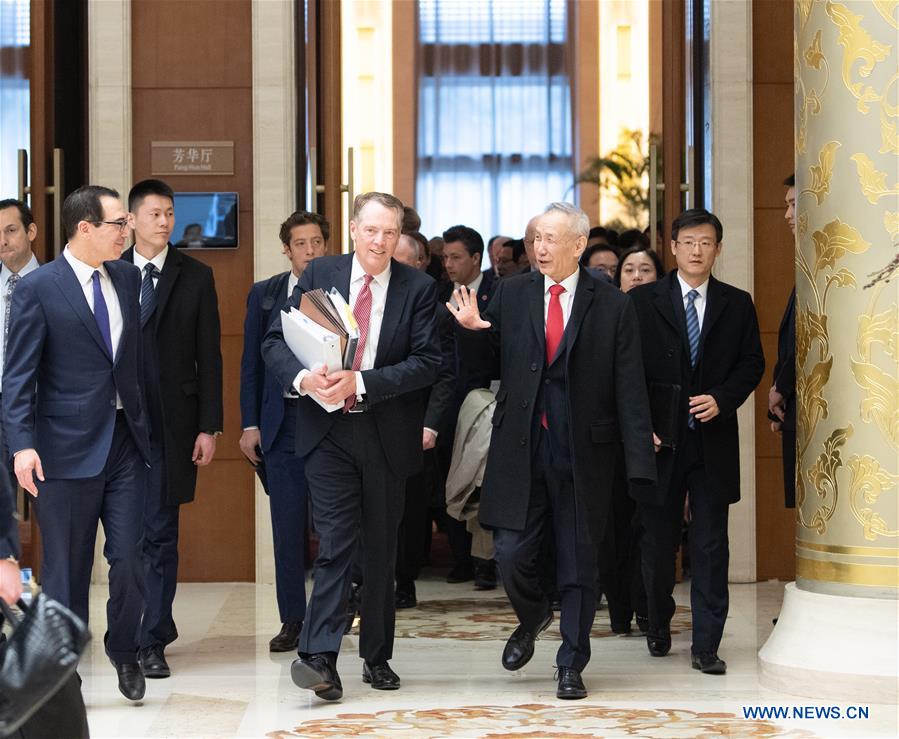 The United States and China are likely to reach a trade deal, avoiding ruinous tariffs and positioning both economies for long-term growth, according to a US-based global economist.
"China is motivated to negotiate," said Ethan Harris of Bank of America Merrill Lynch on Wednesday. "(US President Donald) Trump wants a deal. … The incentives are there. When it's time to do a deal, (Trump) will."
Harris said that there are moderate indications of an economic slowdown in China, but the economy remains far from recession, and the government has tools to spur growth if necessary. Therefore, China is not negotiating from weakness, he said.
Harris made his comments at a briefing for foreign reporters about the US economy at a conference sponsored by the US State Department at Bank of America in New York.
He said US economic growth peaked in the second quarter of 2018 but is expected to remain strong in 2019 and into 2020.
The current growth cycle is not showing signs of age, and the economy faces no major external risks, such as the bubble in single-family housing prices that devastated the US economy and buffeted world markets in 2008, Harris said.
The Federal Reserve recently said it would delay its planned interest rate hikes because there is no sign of inflation, and the economy was softening.
Raising interest rates now will allow the Fed to cut rates to spur the economy in the next economic downturn, Harris said, adding that he expects the central bank to resume modest hikes later this year.
"The inflation picture in the US is still benign," he said.
The US labor market will remain strong, forcing employers to pay higher wages to recruit and retain workers, Harris said, and rising wages quickly translate into consumer confidence and greater consumer spending, another boost to the economy.
Harris said that the only significant threats to the US economy are political and may be heightened by the federal government now being divided between Republicans, who control the White House and the Senate, and the Democrats, who won control of the House of Representatives in November.
He said that it's unlikely Democrats and Republicans will agree to a bill to increase infrastructure spending or to slash tax rates prior to the 2020 election.