Designing big days
Share - WeChat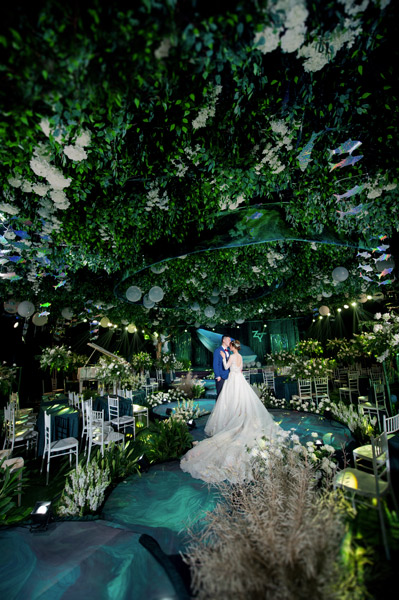 A growing number of Chinese are hiring wedding planners, Chen Meiling reports.
Qian Bingjie's dream of a white wedding came true-for her client, that is. The 27-year-old points out the color means purity in the West but has an ominous meaning in China, where it's associated with such events as funerals, and red is preferred for such happy occasions as weddings.
The bride says: "I want everything to be white so I can spot my groom at first sight."
Qian hung white organzas from the ceiling and decorated with artificial white poppies.
She also had to take phone calls from the bride's mother-in-law, who insisted the couple "will" have a red wedding.
Wedding planning was introduced from the West, and the sector is growing in China since 2004.
It's attracting graduates with degrees in architecture, interior design, environmental art and apparel design.
Lin Ying, principal of Weddings Beautiful China, a local branch of the US-based wedding-planning vocational institute, likens wedding planners to film directors. Their expertise should encompass customs, manners, floral arrangements, fashion, cosmetics, lighting, sound equipment and photography.
"Film directors maybe don't know how to paint but understand painting's style and aesthetics. They can also hire painters and designers to realize concepts. Wedding planning is the same," Lin says.
"You should take inspiration from each couple's romantic stories to create a unique wedding."
Most Popular