Gaming's golden year broke new ground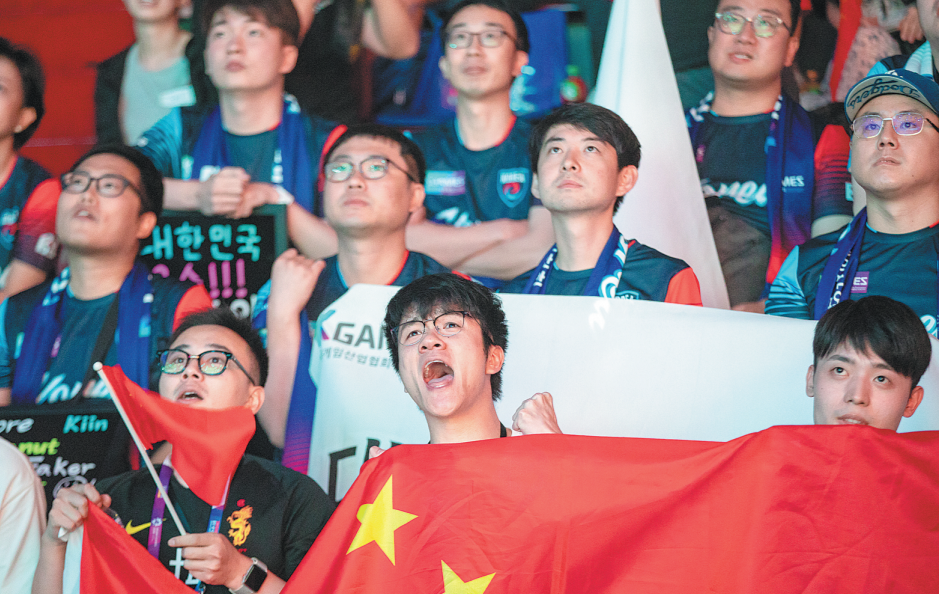 China led the charge as global competition heated up in 2018
Chinese e-sports soared to new heights in 2018 - both on and off the screen.
As the trophies stacked up for the nation's elite gamers, the sector made huge commercial gains.
China's two gold medals and one silver at e-sports' Asian Games debut in Indonesia grabbed headlines in mainstream media, but the domestic gaming fraternity was even more thrilled by the nation's League of Legends (LOL) 'Grand Slam'.
The quadruple crown was comprised of Royal Never Give Up's win at LOL's Mid-Season Invitational in Paris in May; China's continental victory at Rift Rivals in Dalian, Liaoning province in July; August's Asian Games gold; and Invictus Gaming's triumph at the world championship in Incheon, South Korea in November.
The triumphs rocketed LOL's popularity to stunning new levels.
According to China's League of Legends Pro League (LPL), live broadcasts of its matches were viewed 15 billion times online last year, up 50 percent on 2017. The world championship final alone attracted 99.6 million online spectators in China.
Such staggering numbers translate into profit, with local governments in China quick to tap into gaming's economic potential.
LPL's new home-and-away system requires clubs to attach to a specific city and venue, so local governments in cities such as Xi'an in Shaanxi province, now the base of e-sports club WE, have been more than willing to oblige.
The establishment of TJ Sports, a company in charge of LOL's future development in China, in Shanghai's Jing'an district is the latest example.
"China's e-sports industry is developing dramatically and Shanghai was already considered a center for e-sports," said Zhou Haiying, the deputy governor of Jing'an district, at an establishment ceremony for TJ Sports on Jan 10.
"Jing'an district is home to many e-sports companies. It also hosts many e-sports tournaments. Based on current resources, we are aiming to further boost e-sports development in a creative way."
China's e-sports boom has not gone unnoticed around the globe.
"It's very possible that China will become the leading e-sports market in the world," said Nicolo Laurent, CEO of LOL developer Riot Games, in an exclusive interview with China Daily.
"This has been South Korea's crown, but that's changing. I saw the innovation, the commitment, the investment, the partners and fans that are in China, so I think it's not impossible that China will take the lead."
The Chinese e-sports market was valued at 5 billion yuan ($737 million) in 2017, with the figure projected to hit 8.48 billion yuan in 2018, according to a report published by Tencent E-sports last summer.
By 2020, the market value is expected to exceed 20 billion yuan.
In 2017, there were 250 million gamers in China, with the number projected to reach upwards of 300 million in 2018.