Capital market deregulation gathers speed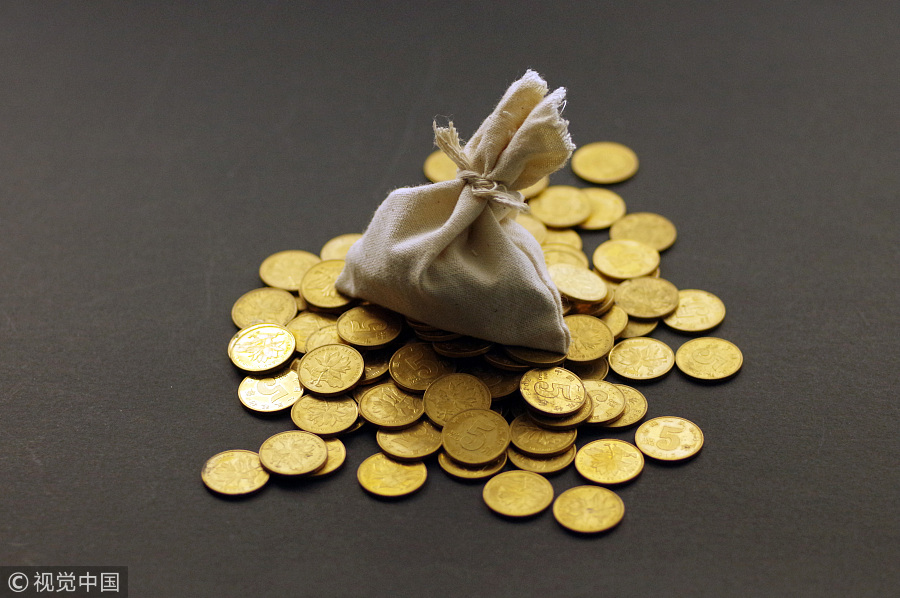 QFII, RQFII schemes combined to expand foreign investment scope

China took further steps to deregulate its capital markets on Thursday after the China Securities Regulatory Commission decided to combine two inbound investment schemes and broaden their investment scope to include derivatives, bond repurchases and private funds.
The move, which comes close on the heels of Yi Huiman, the former chairman of the Industrial and Commercial Bank of China Ltd, taking the helm at CSRC, will integrate regulations for the qualified foreign institutional investor (QFII) and renminbi qualified foreign institutional investor (RQFII) schemes and enable investments in products like stocks listed on the National Equities Exchange and Quotations and will allow them to participate in margin trading.
The new rules are aimed at "promoting high-quality opening up of China's capital markets and introducing more long-term overseas capital", the CSRC said in a statement on its website.
Pan Xiangdong, chief economist of New Times Securities, said that the announcement is in line with investors' expectation of a more open Chinese market. The new policies will introduce more long-term overseas capital, optimize investor structure, lead the market to value investment and perfect corporate governance of listed companies, he said.
"The capital market will therefore become more efficient via more technology exchanges. The trading rules in the A-share market will also be more international."
There were 309 domestic and overseas institutions with QFII status by the end of last year. A total of 233 overseas institutions from 19 countries and regions were granted the RQFII status during the same period.
Although the Shanghai Composite Index shed more than 25 percent last year, which was the biggest slump among all major markets, overseas investors' interest in the A-share market remained unchanged. Data showed that over 294-billion-yuan ($44 billion) worth of overseas capital flowed into the A-share market last year.
In addition, the A-share market saw capital inflows of 9 billion yuan on Thursday through the Shanghai, Shenzhen and Hong Kong stock connects, the highest daily inflow so far this year.
The CSRC also relaxed the regulations on securities firms' investments in constituent stocks and exchange traded funds.
According to Hu Lifeng, general manager of the fund research center at Galaxy Securities, equity funds and hybrid funds developed by public funds still invest a limited sum in stocks. Under the new regulations, the equity funds will be able to seek better returns, thereby providing strong support to the real economy.
The new regulations will also remove curbs on margin trading and brokerages will be able to decide when to issue a margin call and make more assets available for margin trading.
Jiang Qijia, a senior analyst at financial services provider Noah Holdings, said that the current margin trading volume is around 720 billion yuan, accounting for 2 percent of the total value of A shares. It is half the volume in 2015 and 20 percent down from the peak in 2017.
"Previous experiences show that Chinese investors mostly make long position investments when it comes to margin trading. The new regulations will inject more vitality into the market," he said.
Meanwhile, market confidence was buoyed on the last trading day before the Chinese New Year holiday. The benchmark Shanghai Composite Index gained 1.3 percent to close at 2618.23 points on Friday, while the Shenzhen Component Index rose 2.74 percent to close at 7684 points.