Pandas frolic in man-made snowfall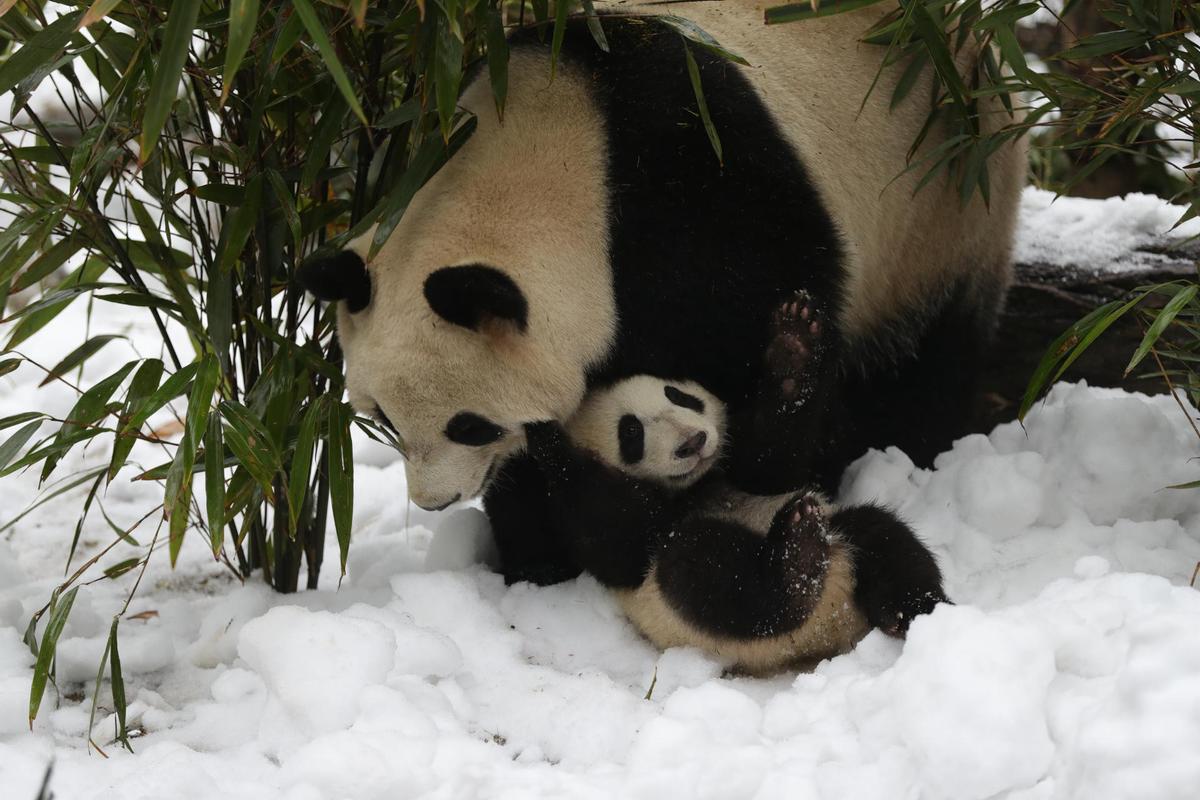 It was smoggy and overcast in Chengdu, Sichuan province, on Thursday. But visitors to the Chengdu Research Base of Giant Panda Breeding in the northern suburbs of the city had a pleasant surprise to see a panda mother frolicking in the snow with her two cubs.
Ai Li, the eight-year-old mother, rolled in piles of snow and kept licking it. Her twin male cubs Ai Mi and Ai Lun, born on June 16, 2018, were cautious at the sight of snow at first. They approached it slowly, feeling with their claws or licking it. Finally, they relaxed and rolled on it.
"Chengdu is not as cold as Beijing in winter. It is nothing unusual for the city not to have snowflakes for a decade. Both people and pandas are happy to see the snow," said Chao Kang, a 79-year-old resident.
However, the snow was provided specially for the three pandas living in a nursery in the base. According to base chief Zhang Zhihe, two trucks of snow were transported to the base from the Taiziling Ski Ranch in Maoxian county in the Aba Tibetan and Qiang autonomous prefecture in Sichuan on Wednesday.
The base will keep providing the snow for the trio in order to arouse their interest in the new environment and move around, he said.