Tabletop traditions
Share - WeChat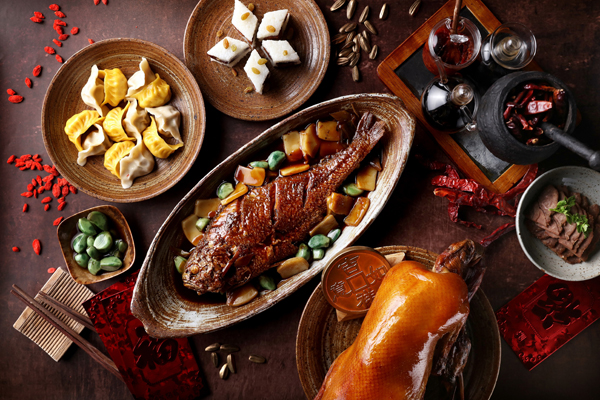 Different regions in China have their own delicacies for Spring Festival. Li Yingxue checks out restaurants in the capital that offer specialities from around the country.
Twenty-third, eat the sticky candy; 24th, clean the house; 25th, fry the tofu; 26th, stew the lamb; 27th, butcher the rooster; 28th, leaven the dough; 29th, steam the buns; and 30th, stay up all night.
So goes a Beijing folk song that describes how people prepare for Spring Festival, starting from the 23rd day of the 12th lunar month. Most of the activities revolve around food.
The Lunar New Year's Eve family-reunion dinner is the celebrations' main event. People from different areas have different traditions for that special meal.
Northerners eat dumplings. Shanghainese stew meats with egg dumplings. People in Guangdong and Hong Kong enjoy pencai, or poon choi, which literally translates as food served in small basins, as the main dish. All symbolize auspicious meanings.
Many Beijing restaurants are breaking out their best traditional recipes for holiday delicacies from around the country. China Daily looks at a few top spots for festival fare in Beijing.
Most Popular