China leads world in gold purchase for six straight years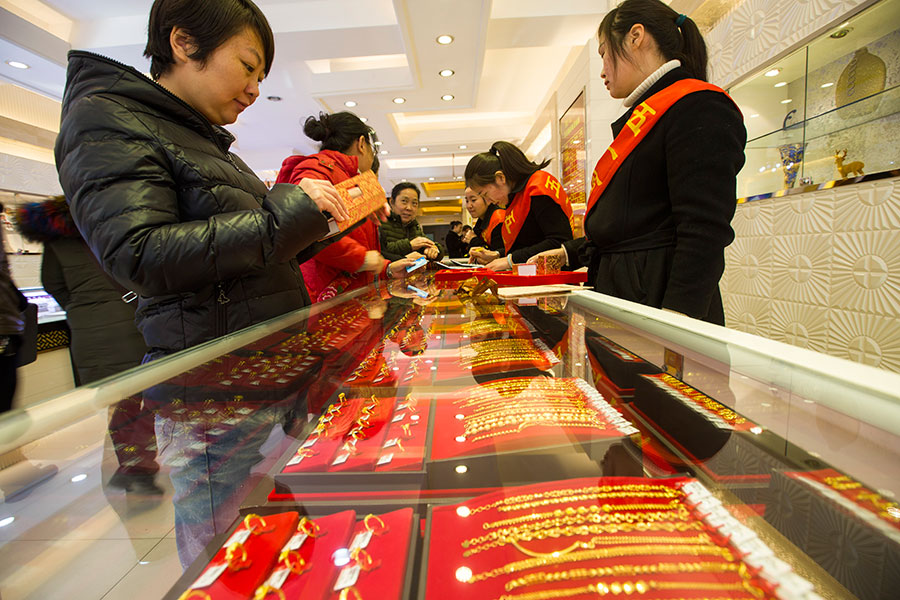 Gold purchasing in China exceeded 1,151 tons in 2018, up 5.73 percent year-on-year, making the country the largest gold purchaser worldwide for six consecutive years, industry data has shown.
Gold purchasing in the jewelry sector reached nearly 736.29 tons in the past year, up 5.71 percent year-on-year, while the purchase of gold bars reached 285.20 tons, up 3.19 percent compared with 2017, according to the China Gold Association.
The use of gold for industrial purposes recorded the largest increase, around 17.48 percent year-on-year, to 105.94 tons, the association said.
According to the association, domestic gold production last year reached 401.119 tons, ranking China first worldwide for 12 consecutive years. The output however saw a reduction of 25.023 tons compared with 2017, a year-on-year decrease of 5.87 percent.
The downward trend of gold output is result of the sector responding to the country's ecological civilization construction.
Some mines located in natural reserves have been suspended, while other mines with out-of-date technical equipment have also been suspended or reduced their output in recent years, said the association.
Many gold mines in Shaanxi and Inner Mongolia autonomous region have reduced their output in recent years, it said.