Families explore options for a stress-free Spring Festival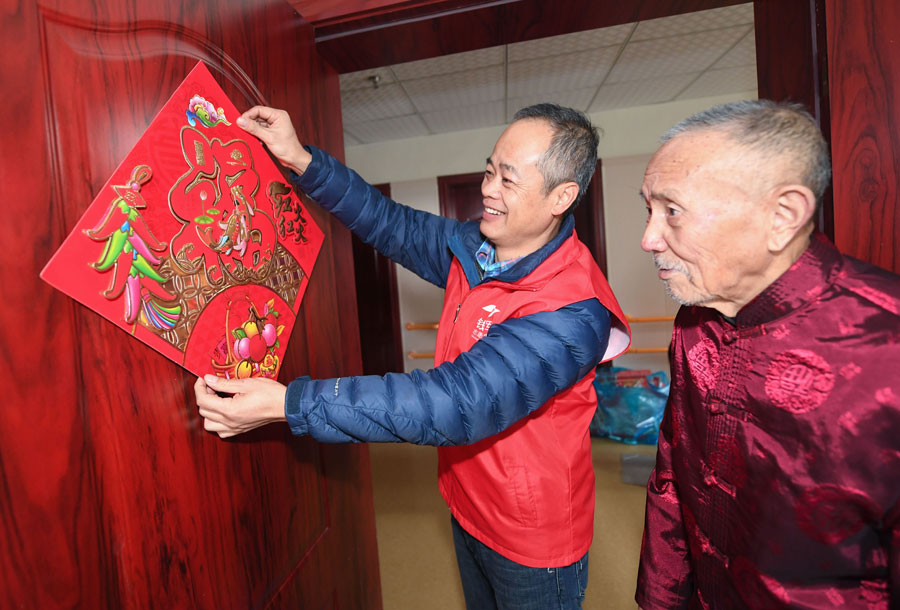 As many domestic helpers return home for China's most important holiday, residents are looking for new ways to cope. Lin Shujuan reports from Shanghai.
With Spring Festival less than a week away, Zhang Cheng, a teacher from Shanghai's Pudong New Area, arranged his family reunion with just a few clicks on his mobile phone.
He booked 10 suites at a high-end home for seniors. The suites will accommodate every member of his extended family, including his parents who are both in their late 70s, his two siblings and their children.
"We did it last year for the first time," he said. "It saves all the trouble of doing the domestic chores for the family reunion, especially when our housekeepers are away."
Before, Zhang and his two siblings took turns dealing with their parents, who mostly live independently but are assisted by hourly-paid housekeepers. The one exception is during Chinese New Year, when such services are hard to obtain.
Seasonal shortage
Statistics from the Shanghai Home Service Industry Association show that 500,000 domestic helpers work in the city. However, more than 95 percent of them are nonlocals, and nearly half return to their hometowns during Spring Festival.
In the past decade, the seasonal shortage, which affects almost every major city nationwide, has driven up the cost of employing housekeepers and exacerbated year-end anxieties among urban families.
Wages for hourly-based services can double in the weeks leading up to Spring Festival; in Shanghai, for example, they rise from 30 yuan ($4.45) an hour to 50 to 80 yuan, according to the association. The daily rate for live-in caregivers also jumps from about 200 yuan to 600 yuan during the holiday. Similar hikes have been reported in cities such as Beijing and Hangzhou, capital of Zhejiang province.
Partly driven by the rise in wages, many families choose not to employ domestic help during the holiday, so they look for alternative ways of spending the festive season, which the market is eager to offer.
"We three siblings live far apart across the city, so we used to travel from one family to another during the holiday, bringing our parents along," Zhang said. "It was boisterous in one sense, but at the end of the holiday, we were exhausted."