Draft foreign investment law advances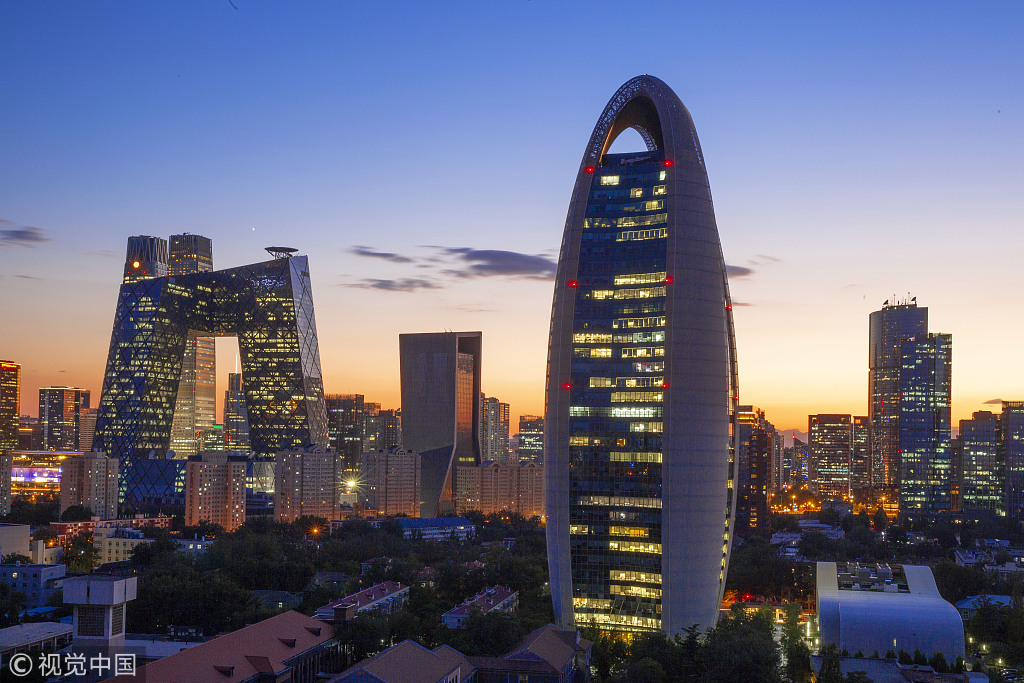 Legislation aims to ensure equal, fair treatment of companies from abroad
China came one step closer to finalizing the draft of a streamlined foreign investment law that would assure foreign companies of treatment that is fair and equal to that of domestic enterprises and promote the opening of the domestic market.
One month after the first round of deliberations, the Standing Committee of the National People's Congress, China's top legislature, conducted a two-day meeting to review the draft law. That meeting ended on Wednesday.
Lawmakers aim to prevent unfair policies and to provide a sound market environment for foreign companies.
After comments from foreign companies and foreign chambers of commerce are collected, the revised draft will be submitted to the second session of the 13th NPC in March for final approval.
Adding such a special discussion on a draft law is unusual for the country's top legislature, especially within a short period. The move reflected China's intention to accelerate the lawmaking process and strengthen foreign investors' confidence amid the risks of global economic slowdown, analysts said.
The draft law stipulates the protection of intellectual property rights of foreign investors and companies and encourages technological cooperation "based on a voluntary basis and business rules".
The conditions of technological cooperation should be settled by all the investors themselves on a fair basis. Government officials cannot use administrative methods to force technology transfers, according to the draft law.
Hao Mingjin, vice-chairman of the NPC Standing Committee, said that regardless of which country they may occur in, moves to forbid or force transfer of proprietary technology is administrative intervention, which violates the rule of market economy.
"The draft law would confirm China's determination to further open up, and it is also a process to push forward market-oriented economic reform," he said.
The revised version added three clauses to improve the management of foreign investment. New regulations include stipulations that foreign investors that merge with Chinese domestic companies should agree to anti-monopoly investigations if required in accordance with the law.
A new system for reporting investment information will be launched, according to the revised draft law. If foreign companies refuse to provide the required information, administrative penalties from 100,000 yuan ($14,890) to 500,000 yuan will be charged.
The draft also clarified that foreign companies should be regulated by the same laws that govern Chinese companies, except in prohibited industries. The streamlined law will replace three separate laws for foreign equity joint ventures, contractual joint ventures and foreign wholly owned ventures.
The streamlined foreign investment law will use measures prescribed in the company and partnership enterprise laws to regulate foreign investment enterprises.
"The new law will be the foundation to promote, protect and manage foreign investment in China," said Wang Xiang, deputy head of the Office for Economic Law of the NPC's Legislative Affairs Commission.
Some foreign companies will need to reorganize their business structure as required by China's Company Law. "They think the changes are acceptable, according to foreign companies' feedback so far," said Wang.
As for profit, investment returns and compensation that foreign companies earn in China, they can freely be transferred abroad in renminbi or foreign currency, the draft law says.
Ma Zheng, vice-president for China of the United States-based agricultural commodities trader Cargill Inc, said replacement of the three existing laws governing foreign investment with a unified law is very significant.
He said the new law would provide foreign investors and companies, including Cargill, with a more solid guarantee of the protection of their legitimate rights and interests. "It will encourage Cargill to invest more in China," Ma said.
The draft law further explains the principle of pre-establishment national treatment with a negative list. It means foreign investment receives treatment equal to that of Chinese companies in all phases, with the exception of special industries where market access is forbidden.
The negative list is issued by the State Council, the country's Cabinet. The current version, updated last year, sets out 48 areas where foreign investment is barred.
Global foreign direct investment retreated more than 40 percent in the first half of last year, according to a report from the United Nations Conference on Trade and Development. FDI dropped nearly 70 percent in developed countries.
China, however, had FDI of over 880 billion yuan in 2018, a record high and an increase of 0.9 percent from a year earlier, according to the Ministry of Commerce.
With an expected improvement in the business environment after the new law's debut, analysts forecast that China's FDI will keep growing.
The new law will also support more flexible policies for global companies operating in pilot free trade zones or free trade ports, said Ma Yu, a researcher at the Chinese Academy of International Trade and Economic Cooperation in Beijing.
In the meantime, it is important to make sure investments do not violate anti-monopoly regulations, Ma said, adding that maintaining market transparency and a fair competitive environment is key to promoting foreign and domestic business in China.
Contact the writers at chenjia@chinadaily.com.cn