Shanghai sees more blue skies in 2018
Share - WeChat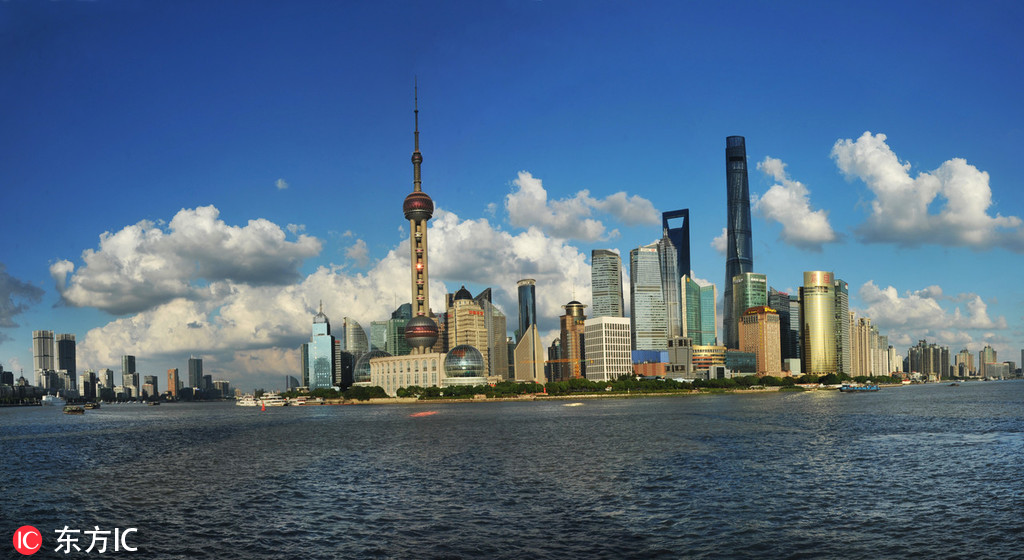 Shanghai had 296 blue sky days in 2018, the highest since 2013, according to a report released by the Shanghai Municipal Bureau of Ecology and Environment on Jan 29.
The number of blue sky days, which means the air quality is rated as excellent or good, accounted for 81.1 percent of the whole year, up 5.8 percentage points from 2017.
To be specific, the average annual concentrations of four primary pollutants – PM2.5, PM10, sulfur dioxide (SO2) and nitrogen dioxide (NO2) – have all hit their lowest levels since 2013.
In Shanghai, the average concentration of PM2.5, or airborne pollutant particles with a diameter below 2.5 micrometers, was 36 micrograms per cubic meter, dropping 7.7 percent from 2017.
Nationwide, the proportion of blue sky days in 338 major cities last year was 79.3 percent on average, up 1.3 percentage points year-on-year, and the density of PM2.5 was down 9.3 percent on average, according to the Ministry of Ecology and Environment.