Ottawa should realize by now, right decision is to release Meng: China Daily editorial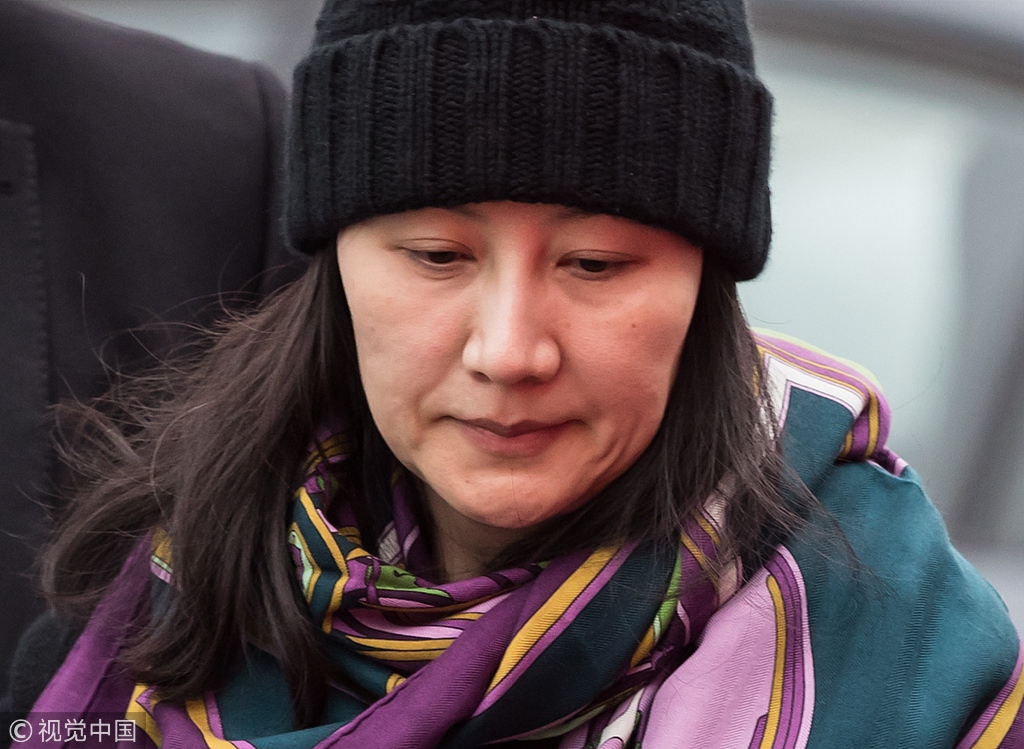 The political life of John McCallum, who was the Canadian ambassador to China, took a dramatic turn on Friday after Canadian Prime Minister Justin Trudeau forced him to resign for his comments regarding Canada's detention of Huawei's chief financial officer, who is being held by Canada at the request of the United States.
Everybody knows that the US is seeking the extradition of Meng Wanzhou as part of its pressure tactics against the Chinese tech company and China. McCallum was merely stating the truth when he observed that Meng has a strong case against extradition, which he rightly said was politically motivated.
The Canadian government may feel obliged to dance to the tune of the US, and that, in this instance, the bilateral extradition treaty between the two countries gives it an excuse to do so. But it should not let its commitment to Washington confuse right and wrong and even becloud its judgment about what is fair and just.
As McCallum pointed out, the political interference from the White House, the extraterritorial nature of the charges and the fact that Canada is not party to US sanctions against Iran all mean Meng has a strong case against extradition.
In fact, he could have gone further and made it clear that the spurious request for her extradition means she should not have been detained in the first place.
Although what he said is 100 percent true, his words seem to have fallen on deaf ears at home. Those who had attacked McCallum should feel ashamed of themselves.
Trudeau's firing of the ambassador shows how sensitive Ottawa is to the pickle it has got itself into at the behest of the US.
In fact, before the Huawei case broke out, Trudeau had been dedicated to improving bilateral ties, and sending McCallum, an old China hand, to Beijing was part of his efforts.
The US has made it clear last week it will pursue Meng's extradition, so the political mess that Ottawa is floundering in could get a lot worse if it chooses to accede to the US request for Meng's extradition despite the problems with the case that McCallum, among others, has pointed out.
It is high time Trudeau reflected upon whether it is worthwhile allowing the US to lead him by the nose.
The best solution for Ottawa to emerge with any credibility from the mess it has created is to admit its error of judgment and return freedom to Meng. It is hoped Ottawa will make the wise choice, a choice that is based on reason and fairness and not on political calculations of how to best get on with the country's rambunctious southern neighbor.
Most Viewed in 24 Hours
China Views