China to deepen supply-side reform for more quality growth
Share - WeChat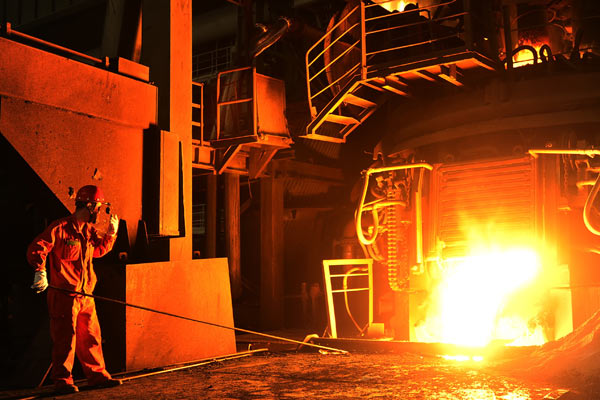 BEIJING - China will stick to supply-side structural reform in 2019, including deleveraging and eliminating excess capacity, to improve the quality of economic growth, economists have said.
China made substantial progress in supply-side reform in 2018, with capacity-cut goals in saturated steel smelting and coal mining sectors beaten, and deleveraging pushed forward steadily.
The reduction of taxes and fees nationwide totaled more than 1.3 trillion yuan ($191 billion), beating forecasts. Housing inventories shrank and weak areas were improved, said Ning Jizhe, head of the National Bureau of Statistics.
Despite the progress, challenges and changes remain, as the Chinese economy is undergoing the process of restructuring and upgrading, according to Ning.
"The imbalance between supply and demand has yet to be rooted out, and the solution of this contradiction hinges on the supply side," said Li Wei, head of the Development Research Center of the State Council.
Previous structural adjustments should be reinforced, with continued efforts to downsize glutted industries, reduce all types of business burdens and channel more energy into weak areas including infrastructure, according to Li.
In terms of overcapacity cutting, a case in point is Yaojie Coal and Electricity Group Co Ltd. the company's profit increased by nearly 40 percent year-on-year despite its coal production capacity being reduced 1.7 million tonnes.
China's capacity cuts push forced companies like Yaojie Coal and Electricity Group to make reforms to lower costs and improve efficiency.
As a result, gross profit of China's large mining companies climbed 31.9 percent yea-on-year to 146.7 billion yuan in the first 11 months in 2018. Meanwhile, profit of large and medium steel companies totalled 280.2 billion yuan, up 63.5 percent year-on-year, according to industry data.
From January to November last year, corporate costs of industrial enterprises above designated size further dropped by 0.21 yuan per 100 yuan of their revenue.
China's industrial output expanded 6.2 percent year-on-year in 2018, slowing from 6.6-percent in 2017. However, production in high-tech industries, strategic emerging industries and the equipment manufacturing sector expanded by 11.7 percent, 8.9 percent and 8.1 percent, respectively, indicating a better industrial structure.
Industrial output, officially called industrial value added, is used to measure the activity of designated large enterprises with an annual turnover of at least 20 million yuan.
"Supply-side structural reform provided the impetus to improve the quality and efficiency of gross domestic product growth," said Yang Weimin, deputy director of the economic committee of the Chinese People's Political Consultative Conference National Committee.
Yang suggested the government further reform to fix the mismatch in resource allocation, to enhance economic resilience.
China's economy grew 6.6 percent year-on-year to reach 90.0309 trillion yuan in 2018.