US second busiest port concludes record year due to trade with China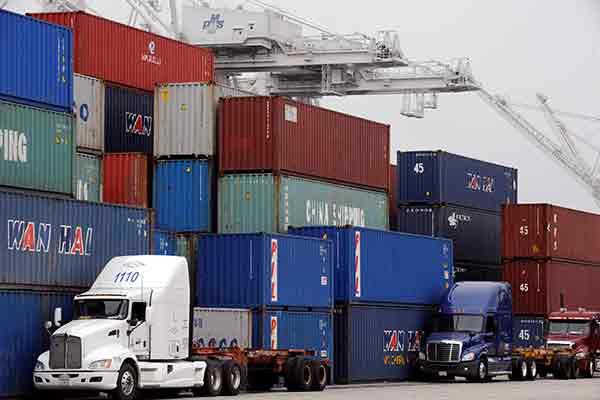 LOS ANGELES - Thanks to trade with China, Port of Long Beach in California, the second busiest port in the United States, concluded a record year 2018, port officials said Wednesday.
For the first time in its 108-year history, Port of Long Beach handled over 8 million twenty-foot equivalent units in a year, as cargo grew more than 7 percent year-on-year, announced Mario Cordero, executive director of the Port of Long Beach.
"Nearly 70 percent of our import containers come from China, and 40 percent of our exports go there," Cordero said, adding "with this trade dynamic, we moved the highest container total ever."
"We've been a beneficiary in great part because of our geographical location," Cordero said. Port of Long Beach, a major gateway for trans-Pacific trade, serving 140 shipping lines with connections to 217 seaports around the world.
However, the on-going tariff disputes between the United States and China still cast a shadow over the port's future growth.
"This trade war has been a disaster for my clients," Kim Masumi of Customs Confidential, a customs broker who works with many import-export companies, told Xinhua. "It's disrupting their businesses, their supply-chains, and causing a lot more problems than it was supposed to fix. It's got to stop."
Port officials are counting on the settlement of the conflicts to pave the way for more gains in 2019.
"I'm optimistic because trade is very important to every country in the global community, but more importantly, to the United States and China," Cordero told Xinhua.
Referring to trade dynamic between the United States and China as one of the most important in the world, Cordero said with so much at stake on both sides of the Pacific, it is believed the two countries can resolve their differences and keep the economies growing.