Chinese Vice-President Wang Qishan delivers speech in Davos
Share - WeChat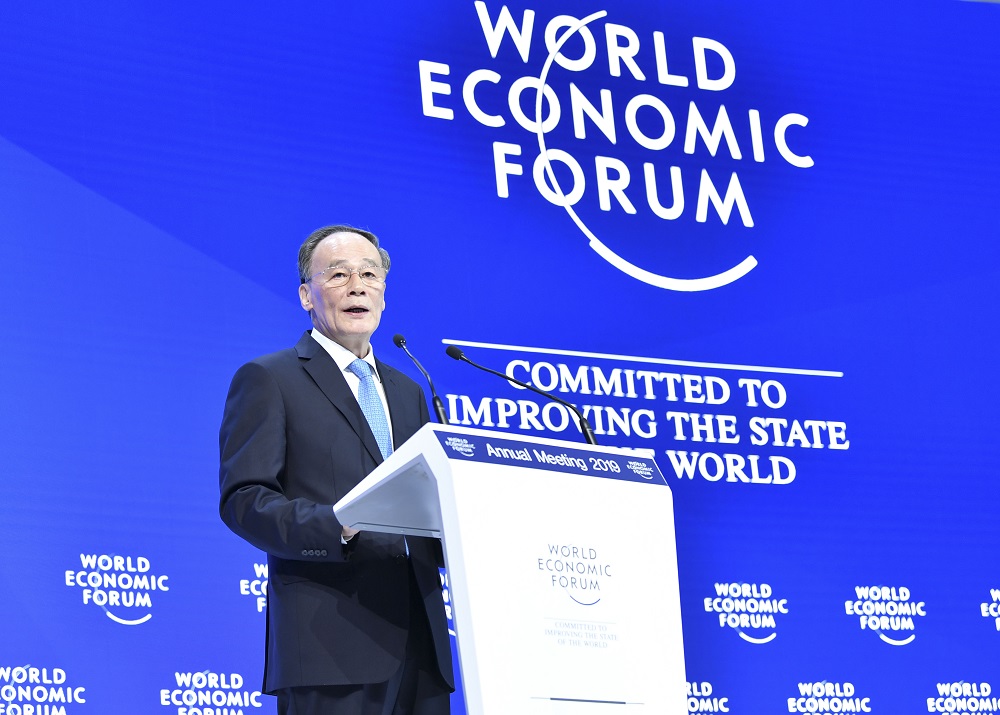 On January 23, 2019, Chinese Vice-President Wang Qishan delivered a speech at the 2019 World Economic Forum Annual Meeting in Davos.
Highlights of Wang's speech
-Questions about China can be answered from historical, cultural and philosophical perspectives
Wang said that many foreign friends have often put this question: What has made it possible for China to achieve so much in development and progress? And how will a stronger China engage the rest of the world? Well, these questions can be answered from historical, cultural and philosophical perspectives.
Given the close linkage between the past, the present and the future, one needs to learn about China's past in order to understand its present and forecast its future.
-On 70 years of China probing a way forward
Wang pointed out that we will stay true to the founding mission of the Communist Party of China seventy years ago, uphold its leadership and China's fundamental socialist political and economic systems and be guided by a people-centered development philosophy.
From the founding and building of the People's Republic to the launching of the reform and opening-up program and the shifting of focus to economic development, we have moved away from revolution to reform, from a planned economy to a market economy and from isolation to all-round opening-up. Four to five generations of us Chinese have, going through twists and turns, probed a way forward.
Through trials and errors, with many lessons learned and heavy prices paid along the way, we have made great accomplishments and embarked upon a path of building socialism with distinctive Chinese features, creating bright prospects for the great renewal of the Chinese nation.